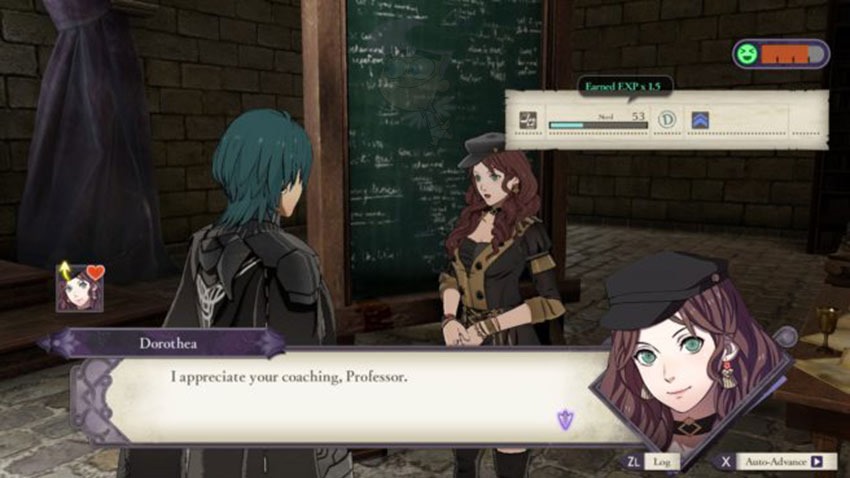 With load shedding now a reality and the PS Vita all but dead, the Nintendo Switch may just be the console to have when the lights go out and boredom sets in. The Big N has been strangely quiet over the last couple of months though, as the Switch's went from a blockbuster year in 2017 with hits out every month, to a trickle of news in 2018 and fewer first-party games being released.
Last night's Nintendo Direct was a shot in the arm for the console, as plenty of new games were announced, third-party titles were confirmed for the console and release dates were thrown at the screen. Here's a breakdown of all the news that you might have missed, thanks to the Direct being held at the ungodliest of hours.
Super Mario Maker 2
Did you enjoy creating your own levels from hell in the original Super Mario Maker? Well good news, because a sequel is on the way and you'll be able to grace slopes with Mario's hair Italian ass. Nintendo weren't keen on showing off too many new features for Super Mario Maker 2, but they did promise new elements that fans can play around with.
The Legend of Zelda: Link's Awakening announced
As if Alessandro hasn't drunk a keg of that Nintendo Kool-Aid already, here comes some news that should please some classic Zelda fans. Link's Awakening is getting its 1993 recipe updated, with the new visuals sprucing up the original's monochrome adventures to a quirky top-down 3D aesthetic. It looks delightful.
Fire Emblem: Three Houses has a new date!
For anyone who needs more of that sauce that Wargroove has poured recently over their tile-based turn-based strategy steak, bad news: The next Fire Emblem game is being delayed. But only slightly. Three Houses will now be out on July 26, but Nintendo did reveal more details on the upcoming Waifu-strategy title and the lore of the world where everyone is kung fu fightin'.
Platinum Games reveals Astral Chains for August 30
Action-genre master crafstmen Platinum Games are back, and this time they're bringing their signature blend of action and frenetic gameplay to the Switch, Platinum's A-team talent of Hideki Kamiya and Takahisa Taura contributing.
BoxBoy! + BoxGirl! is coming to Switch on April 26
I have no idea what this is, but it looks as quirky as can be and apparently has 270 stages of whimsy puzzling to solve.
Dragon Quest XI S: Echoes Of An Elusive Age: Definitive Edition announced for Switch
One of the most underrated RPG series is making its way to the Nintendo Switch, as Square Enix's glorious eleventh chapter in the Dragon Quest saga is bringing its mammoth storyline and an 8bit graphics mode option to the table later this year.
New eShop releases
Need something to spend money on? New Nintendo eShop releases that are available right meow include a battle royale Tetris called Tetris 99 (exclusive to Switch Online), Captain Toad: Treasure Tracker gets a massive content drop in the form of a new update, Daemon X Machina and Yoshi's Crafted World get proper demos ahead of its release later this year and Final Fantasy 9 should be out right now.
Even more game announcements
I'm just going to list them all here, to make for easy reading:
Disney Tsum Tsum Festival – From Bandai Namco, Disney game featuring plenty of four-player co-op mini-games
Oninaki – New RPG from the makers of I Am Setsuna, that has you jumping between the land of the living and the dead as you rescue lost souls
Rune Factory 4 Special – Coming to Switch, with Rune Factory 5 also on the way
Starlink: Battle For Atlas – More StarFox content coming, as players can hop into the shoes of Falco, Peppy, and Slippy
Super Smash Bros. Ultimate – Version 3.0 update on the way, with Persona's Joker releasing into the roster this April
Release dates for other games
Hellblade: Senua's Sacrifice – US Spring
Marvel Ultimate Alliance 3: The Black Order – US Summer
Bloodstained: Ritual Of The Night – US Summer
GRID Autosport – US Summer
Dead By Daylight – US Fall
Deltarune – February 28
Chocobo's Mystery Dungeon Every Buddy – March 20
Unravel two – March 22
Mortal Kombat 11 – April 23
Assassin's Creed III Remastered – May 21
Dragon Quest Builders 2 – July 12
Last Updated: February 14, 2019