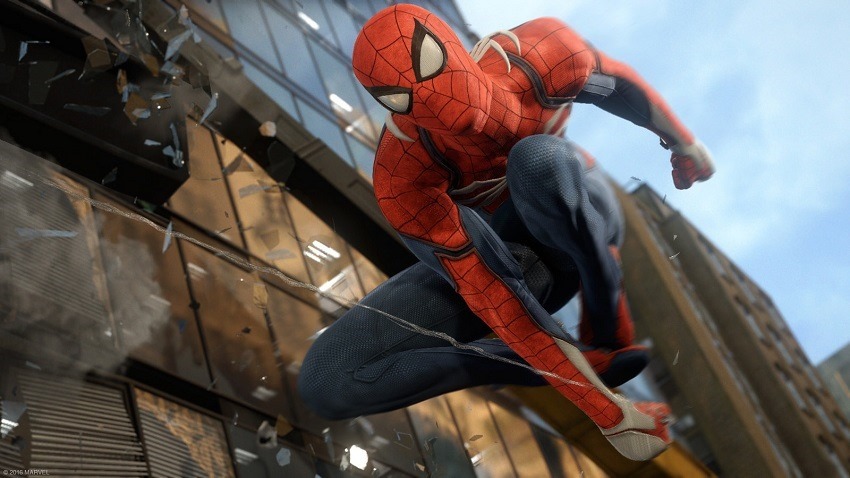 Spider-Man is swinging onto consoles again for the first time in years, launching on the PS4 exclusively this September. Sunset Overdrive and Ratchet and Clank developers Insomniac Games was easily the best choice to get movement and swinging just right in this web-slinging adventure, but that's not all that goes into a good Spidey game. The scarlet hero is accompanied by a dizzying array of characters, universes and intricate details that make him who he is, and it's these very details that Insomniac don't seem to be skirting around on.
As part of Game Informer's exclusive coverage on the Sony exclusive, the team got to sit down with Creative Director Bryan Intihar and fire off 114 questions. No, literally. It's part of the publications rather amusing shtick, but it does have some neat little details that help flesh out Insomniac's ambitious project. Details regarding alternative characters, new suits, microtransactions and more are all touched on somewhere, but in case you can't sit through the full ten-minute interview here's a quick rundown of the most important pieces.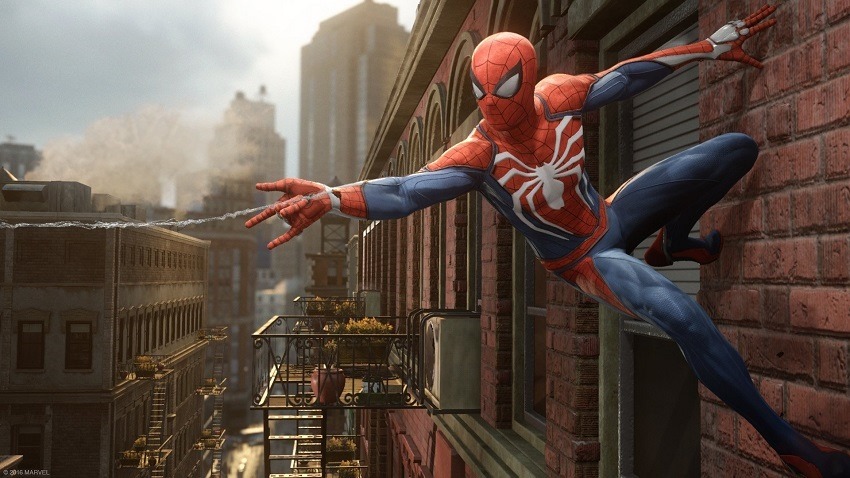 Peter Parker isn't the only protagonist. The story will have you play as Mary-Jane Watson during some unspecified parts.
Bryan lingers on Mary-Jane for quite a bit, emphasising that players will be surprised by what they've done with the character.
Speaking of characters, there are no original ones in Insomniac's games. All characters (main ones, of course) will be from the existing Marvel universe.
In terms of villains, Insomniac have now revealed Kingpin and Mr. Negative. They're being tip-lipped about any others.
Spider-Man will feature some light RPG progression, letting you alter some moves to a degree. You'll also level-up, but what that unlocks is unclear.
Spider-Man will have an array of costumes to choose from, which can be purchased with in-game currency you earn through play. They've revealed a Spider-Punk and the classic Noir versions so far.
Despite this, there will be NO microtransactions. Post-launch content is planned however.
Even Spider-Man needs a rest from swinging, and you'll be able to catch the subway for fast-travel.
There's going to be a photo-mode, with Spidey pulling off poses. You can even pose with civilians. Neat!
The city of New York is "several times" larger than the world in Sunset Overdrive.
The game is targeting 30FPS on both base PS4 and PS4 Pro. Additional enhancements to the Pro version are planned, but TBA.
On top of that, Game Informer also revealed a bunch of more footage along with their hands-on impression of both the combat and swinging mechanics, something the games haven't really nailed since the abnormally fantastic Spider-Man 2. Simply put, Insomniac are taking all the lessons they learnt from Sunset Overdrive's super satisfying traversal and applying it to the web-slinger here. And the results are speaking volumes already.
Spider-Man is launching in an already busy month, with Shadow of the Tomb Raider and the rumoured Destiny Expansion launching within the same timeframe. But so far, it's looking like it's up to the task, Tiger.
Last Updated: April 5, 2018