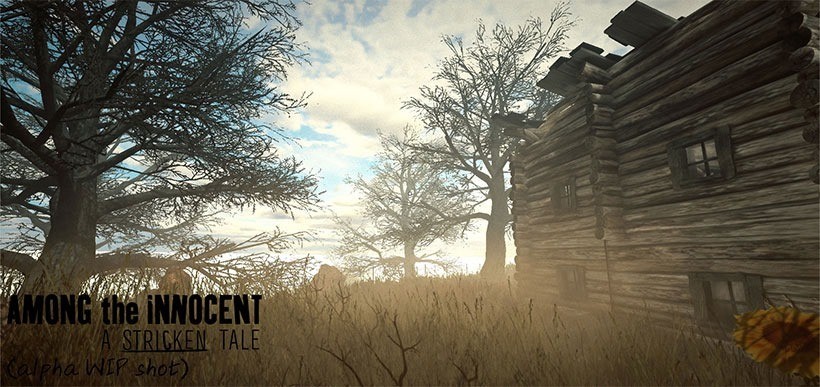 We've told you before about the not-a-horror adventure game, Among the Innocent, coming from local dev and former local game journalist Geoff Burrows. He wants to be known as somebody who peddles fun.
"I want them to feel a sense of accomplishment as they explore the game world," he told us about his goals for what players should get out of the game. "I want them to feel concern, panic and discomfort, but also elation, surprise, and joy. I also want players to feel "connected" to Among the Innocent, like it's scratching an old-school adventure itch but still feels modern, slick, and not convoluted.
Players should want to play Among the Innocent because they want to feel a sense of discovery, of both learning and doing. Does that sound a little too hippie? It probably does. Above all else, I want players to have fun. I'd like nothing more than being able to declare that I make fun for a living."
Now? Well now you can see if he's any good at making good on that promise. The first of Stricken Tales is available to download as a limited – but playable – alpha; perfect for seeing if you should throw some money his way or not. You can pre-order the thing for $7.99, but before you do that, download said alpha and give it a spin. It'll cost you nought but 730MB of your bandwidth. Grab it here.
"Among the Innocent is the first of five games, together the Stricken series, which takes place in a fictional location based on the eastern Free State in South Africa. Among the Innocent combines the best of classic point-and-click adventure games with modern first-person games, and the aesthetic is heavily inspired by horror films from across the ages. Just like those classic adventure games, the gameplay in Among the Innocent focuses on exploration, discovery, and puzzle-solving."
Last Updated: December 10, 2015