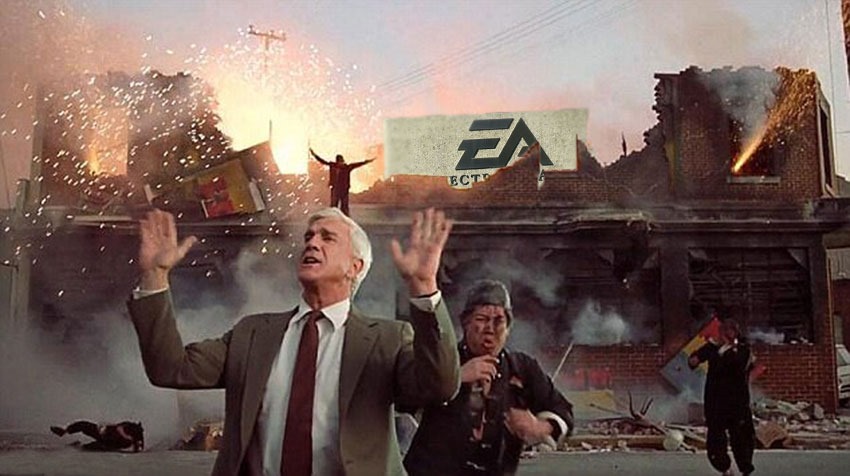 When it comes to aggression, few things in life are as easy to set off as an actual honey badger, reminding Tom Cruise of his true age or telling a rock music fan that Smells Like Teen Spirit is actually a kak song. Here's something else to add to that list: Mentioning microtransactions to gamers. 2017 will go down as the year of the loot box, thanks to rampant overreaching by many a publisher seeking to squeeze out a few extra dollars from consumers.
The backlash has been…well it hasn't been pretty. People are pissed off, and rightly so when the better part of their salary has managed to purchase them nothing more than a glorified taster of what's to come. 2K's latest NBA title, Destiny 2 and Star Wars Battlefront II being especially egregious examples of this trend.
Maybe 2018 will be the year that publishers decide to scale back on plans to make increasingly expensive video game development cycles a touch bit more profitable. At least that's what analyst Doug Creutz from financial service and investment banking firm Cowen alluded to, when he spoke to clients on CNBC via Game Informer. "Game development times are getting longer, and R&D costs are growing faster than they had previously,"  Creutz wrote.
This isn't a monopoly business … Angering your customer with bad MTX [microtransactions] does matter. It's not just that gamers are angry and complaining; there have clearly been performance consequences for the games involved. And in an industry where every company is dependent upon a relatively small number of franchises, this matters.
Creutz noted that Star Wars Battlefront II was especially damaged by the backlash, possibly losing between 3-4 million sales in the process, while Destiny 2's lack of communication didn't help it in the long run either. "We think writing off angry gamers as largely irrelevant is a mistake," Creutz noted.
Star Wars Battlefront II has pretty clearly significantly underperformed expectations and remains without a live services revenue stream, while Destiny 2 has at the least suffered some unwanted engagement attrition. We suspect that 2018 will see a pullback on industry attempts to aggressively drive MTX growth as a result.
I'm hoping 2018 will be the year when developers and publishers reign themselves in, while audiences learn to temper their expectations. 2017 was a transparently greedy year, in which companies dived face-first into the loot box pie without any care for the ramifications that it would have on them. It was a year where some games went so far as to cripple themselves in pursuit of the almighty dollar.
A move that provided a wake-up call to many a developer and fan when the point of no return had finally been reached in several titles released in 2017. Hopefully 2018, is when we see that trend thoroughly bucked.
Last Updated: January 29, 2018