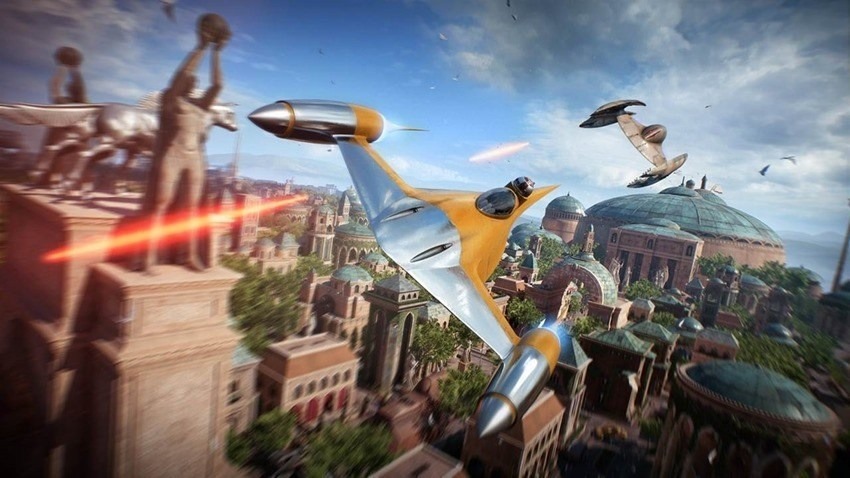 The microtransactions that are tied to Star Wars Battlefront II's progressions systems caused a storm of controversy recently. Fans of Star Wars games were incensed that heroes and progression were locked behind pay-to-win lootboxes. So much so, that the resultant outrage saw Star Wars overlord Disney step in to mitigate the brand damage, with EA subsequently disabling microtransactions, albeit temporarily.
According to one analyst, the outrage was overblown and that gamers were overreacting. Said analyst also says that Star Wars Battlefront II still offers great value for money, and that in future, game publishers should increase the prices of their games.
"We view the negative reaction to Star Wars Battlefront 2 (and industry trading sympathy) as an opportunity to add to Electronic Arts, Take-Two, and Activision Blizzard positions. The handling of the SWBF2 launch by EA has been poor; despite this, we view the suspension of MTX [micro-transactions] in the near term as a transitory risk," KeyBanc Capital Markets analyst Evan Wingren said in a note to clients.

"Gamers aren't overcharged, they're undercharged (and we're gamers). …This saga has been a perfect storm for overreaction as it involves EA, Star Wars, reddit, and certain purist gaming journalists/outlets who dislike MTX," Wingren wrote.
Wingren asserts that the game is great value, and because he's a financial analyst has broken it down into a cost per hour factor, which is a terribly misguided metric when looking at the value of games. Unfortunately, it's one that many gamers share, equating the length of games to their value, which is patently absurd in my opinion.
According to Wingren , if a player buys the game for $60, then spends $20 a month on lootboxes and plays for 2.5 hours a day for an entire year, it works out to just 40c an hour for the entertainment, compared to 60 cents per hour for TV, 80 cents an hour for movie rentals and $3 an hour for watching movies at a cinema. By that metric, it's just damned good value.
"If you take a step back and look at the data, an hour of video game content is still one of the cheapest forms of entertainment," he wrote. "Quantitative analysis shows that video game publishers are actually charging gamers at a relatively inexpensive rate, and should probably raise prices."
While it's always nice for consumers to get the most out of the very expensive games they buy, it's just ludicrous to quantify a game's value by its length.
Last Updated: November 21, 2017