A growing fad within the NBA is buying an eSports team. Shaq, Rick Fox, and a number of other sporting legends have done it, and now Jonas Jerebko, from the Boston Celtics, has bough Australian organization Renegades. While Jerebko may not be as popular as either Shaq or Rick Fox, his influence and decision adds to the growing trend and the growth of the industry.
According to ESPN, Jerebko initially planned to invest in eSports in 2017, but a great deal came along and for the fear of missing out, Jerebko seized the opportunity and negotiated buy of Renegades, who are a growing organization in the global eSports industry. This deal included the rights to negotiate the existing contracts of the Renegades CS:GO team, and came with the ELEAGUE and ESL seeds intact.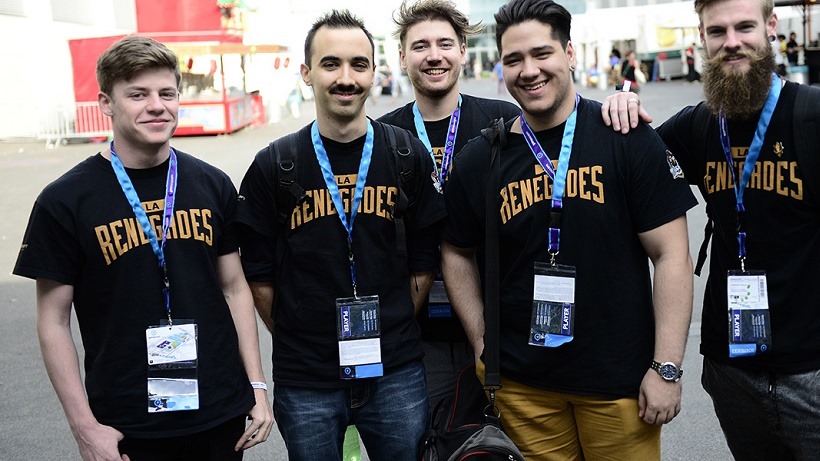 Jerebko immediately moved the CS:GO team from Australia to a team house in Rochester, Michigan. On top of his growing CS:GO team, Jerebko also secured a new Call of Duty team who will be competing in the Call of Duty World League Championship next month. Whether or not this is an investment, or comes from direct interest in eSports is unclear, but it seems Jerebko has the right idea as he aims to acquire a League of Legends team who will once again compete in the LCS under the Renegades banner.
Coming from a professional background in sports, Jerebko plans to run his organization in the most professional manner. Speaking to ESPN, he shed light on his ambition as a new team owner:
"The Call of Duty players we were negotiating with were under contract last year and weren't getting paid for three to five months. That's not going to happen with me. You get a paycheck on time."
Pro gamers have rights, too, believes Jerebko, and his rich history in professional sports will aid the growing trend as the two industries tie closely in the future.
Like esports?
Check out esports central
Last Updated: August 31, 2016