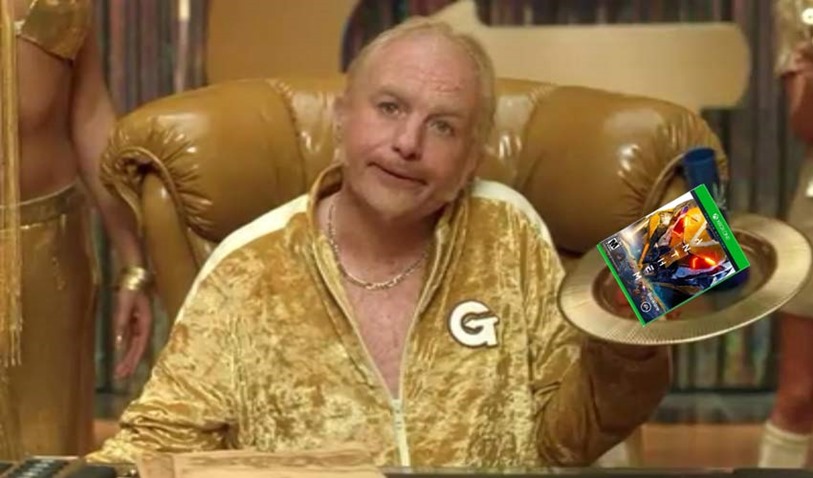 I LOVE GOOOOOOOOOOLD! I especially love games that mention that lustrous metal, because in the parlance of this particular industry it means that said game is ready to ship. Clocking in a couple of weeks ahead of schedule, EA's upcoming loot 'n shoot experience is just about finished over at Bioware studios.
A long road has come to an end, albeit one that will now see the studio focusing on polish, squashing out bugs and checking its inconveniently oversized roadmap for the next route to take when Anthem goes live on February 22:
This weekend's demo for Anthem will also provide some useful data for the state of the game and how it'll perform come launch day, something I'm keenly looking forward to. And by that, I mean I'm going to abandon Kervyn and Geoff the second things get tough and zip around in my shiny Javelin suit. I can just hear them now, their screams and curses as they get ripped apart by exotic wildlife on a hostile planet. "DARRYN YOU BASTAAAAAAARGHIT HAS MY LEG!". Magical stuff.
In addition to all that, Bioware also revealed a glimpse of the communal space that players will access to, giving pilots a zone to stock up on supplies, prepare their Javelins and do silly dances:
What does the future hold for Anthem after launch and in the weeks to come? According to BioWare general manager Casey Hudson, those post-launch plans will be revealed soon. "Back in 2012 when we first conceived of Anthem (then codenamed DYLAN), we wanted to create a whole new fictional universe, full of BioWare quality story and character," Hudson wrote in an open letter.
We also wanted it to be an experience you could share with friends, and to have a story that doesn't just come to an end, but takes place in a world where things are happening right now.
Anthem will launch with a ton of content, including a substantial main story that introduces you to the world and its characters. But there's still a missing ingredient that we haven't been able to test Anthem with: you. So, over the next month as you start to have opportunities to try what we've created, I ask you to keep one thing in mind: The launch of Anthem is not the end – it's the beginning of an ongoing story in which you are a critical element.

If there's something you want more of, we can build it. If something isn't right, let us know. And the story itself will unfold over time based on how you play the game. Soon, we will reveal more about our plans for how we intend to support that ongoing stream of content and features.
If you've got the VIP demo pre-loaded and happen to be chomping at the bit to start playing, here's when it goes live on January 25:
7pm CAT
9am PT
10am ET
5pm UK
You'll have until January 27 to play, when the servers are switched off at 9am PT, which works out to 4am here in good ol' sunny South Africa. For everyone else, a free demo will be available from February 3.
Last Updated: January 24, 2019