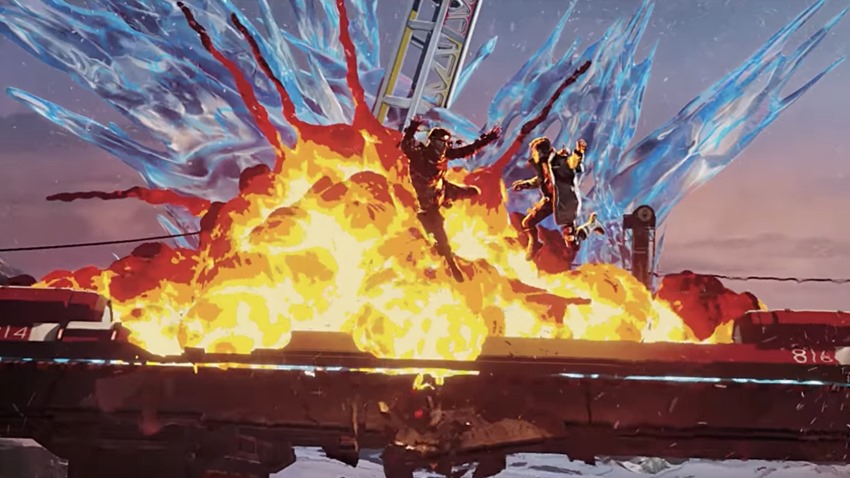 Apex Legends may be one of the most pleasant surprises of 2019, a free to play battle royale that would have made WWE wrassler Randy Orton with its debut that came from out of nowhere. Respawn Entertainment got the ball rolling with a game that was superbly polished, easy to pick up and earned a devoted audience within months.
It's also the kind of game that takes its sweet time with major content releases, but when a new hefty update rolls into your download queue you just know that something substantial is on the way. Said substance will be seen soon in season 3 of Apex Legends, which won't just include the usual fixes and balance checks. There'll be a whole new map to explore, going by the name of World's Edge and consisting of biomes that cater towards the extreme end of global warming and cooling.
Here's a look at the lovely new land where you'll marvel at the world around you and then get shot in the face by a tween on a cough syrup bender.
In addition to the World's Edge map, there'll also be a new Charge Rifle weapon to aim at players who are totally unaware of your presence and more stuff for your battle pass. The other big new addition will be the debut of Crypto, a Legend who can hack doors, provide surveilance support to teammates and knock enemy shields down with a well-timed blast. Handy!
Season 3 of Apex Legends will kick off on October 1.
Last Updated: September 30, 2019