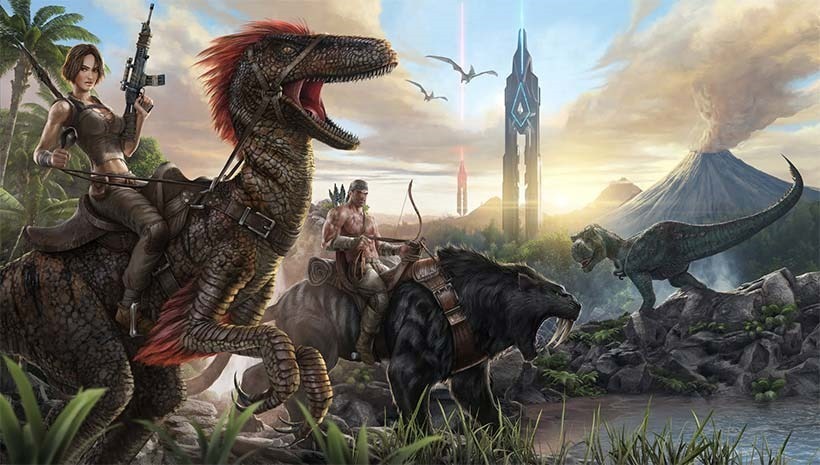 ARK: Survival Evolved has become pretty damned popular – especially on the Xbox One where it's available in Early Access form. Pay for the game and play it as it's being developed, and your money goes towards helping the game get better.
It's been a pretty successful funding platform for developers Studio Wildcard and Instinct Games. When it's eventually finished, the game will be released properly on PC, Xbox One and PlayStation 4 – while Pc and Xbox Gamers are playing it right now.
Its developers really, really wish PlayStation4 owners could be doing the same.
"We're pretty excited about PS4. We wish Sony had an early access program, and a lot of people have been asking us for it," creative director Jesse Rapczak told Gamespot. "There are a few exceptions that we're not quite sure why they made an exception for one game or the other, but Ark is in the state where at present time unless it's finished, it's not coming out on PS4 until they have some other program that allows us to do that."
Don't worry though, Sony fans – you'll be getting a better experience because of all the early access stuff.
"It feels weird to say this, but fortunately the Sony players will benefit greatly from the Xbox early access. Even though they're different platforms, they're both consoles. Console gamers have lots of similarity; it doesn't matter what platform you're playing on. That being said, all of the feedback we're getting from Xbox is really great for whatever console we ever launch Ark on."
Last Updated: February 3, 2016