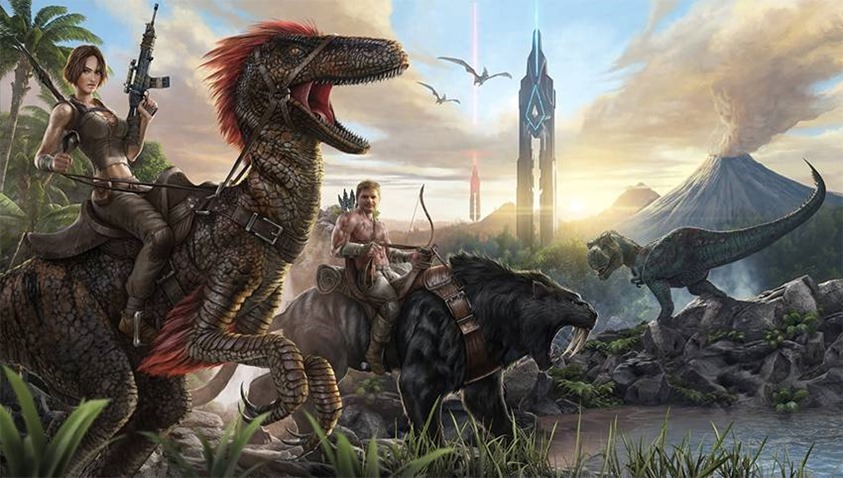 Ark: Survival Evolved has been in Early Access for what seems forever now – but the tree-punching, Dinosaur-riding sandbox game is finally getting a retail release next month. In anticipation for that retail release, the Early Access price of the game has just doubled.
Yes, the same game you could have bought last week for $30 will now cost you $60 on Steam. Developer Studio Wildcard says it's to keep pricing parity with retail.
ARK: Survival Evolved has increased its price on Steam to ensure retail parity for the upcoming launch. https://t.co/hx1Fad9F5C pic.twitter.com/joAoZNxI41

— ARK (@survivetheark) July 5, 2017
If you've been sitting on the fence, you've been sitting for a little too long then. Of course, we were warned. The game's Early Access Steam page said that "… the game will be lower priced through Early Access, relative to its final full-version retail price."
That full price is upon us. Of course, Xbox One users know that pain – the game's been R899 on that console for a while now. Steam users won't be paying nearly that much, with the game set at R 589.00, or R686.80 including the Scorched Earth content.
If you bought the game at any point during its Early Access, you'll have the full game once it's all updated.
With the game coming out of Early Access though it means it'll also finally make its way to PlayStation 4. For whatever reasons, Sony's not been especially keen on letting developers release games in Early Access on their console. Well, except for Mass Effect Andromeda.
Last Updated: July 6, 2017