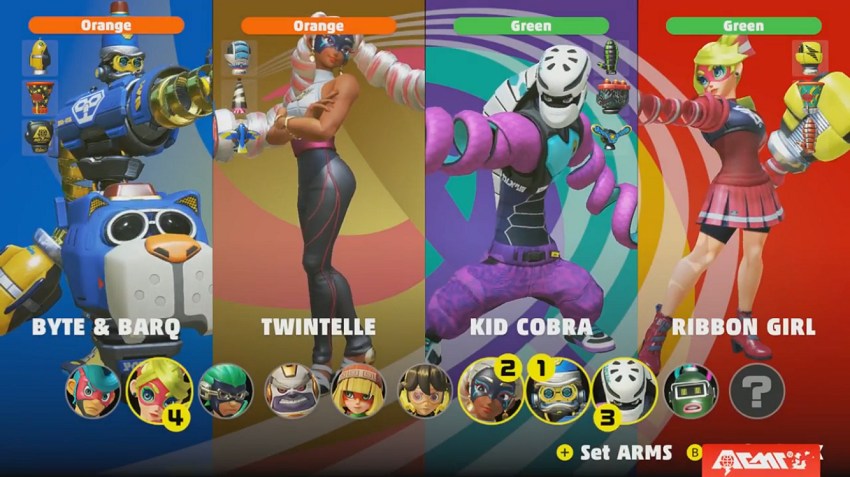 Nintendo is one a streak with Switch exclusives, with Arms standing as the latest addition to the roster for June. The new fighting IP takes a few hints from Punchout but injects the entire thing with cartoonish flair and over the top action, while sustaining a level of depth that makes it look like a probable candidate for the competitive scene. And with the latest Direct focused solely on Arms last night, more of the games many, many features were finally detailed.
Arms is going to launch with a lot of different modes. You'll have the standard one-on-one fights alongside team-based ones too. Here, two fighters are literally tied together with a piece of string, forcing you to think about positioning and character combinations to win. Less fighting orientated modes include Hoops, which turns your opponent into a basketball to slam and dunk, as well as V-Ball, a fast-paced volleyball styled mode that's a lot like Rocket League with stretchy arms.
Three new fighters were also introduced to the growing roster. Kid Cobra is your modern take on a hip hop star, who not on;y raps but manages to sneak in some gaming livestreams here and there. Twintelle is an actress who has somehow found herself in the heat of the Arms boxing ring, while Byte and Barq are actually two characters in one – a robot law enforcer and his trusty canine companion.
As previously detailed each fighter will have their own special ability, but the option to mix and match different arms. Arms have weights, elemental attributes and usage types, making your selection pertinent to your play style and strategy. Arms also level up individually, so you're rewarded for playing the way you want to.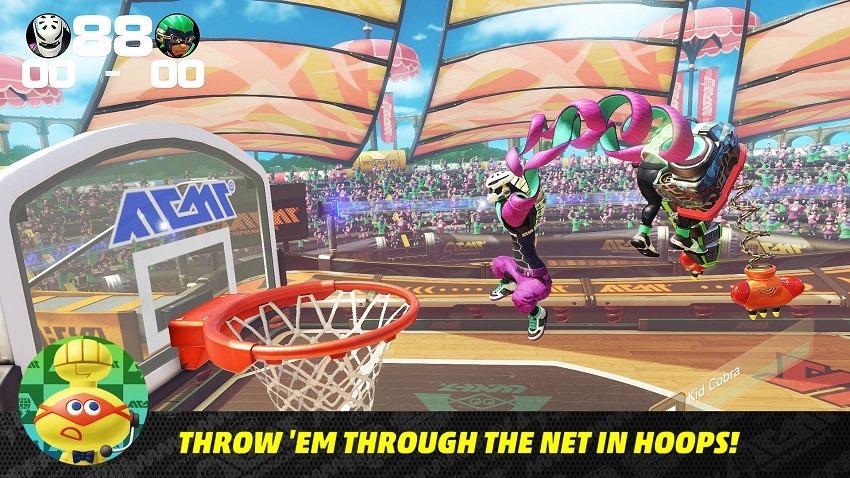 And if you're still on the fence about this stretchy armed fighter, you're in lucky. Just like Splatoon 2 before it, Arms will be having a Global Testpunch (or limited online beta), running over two weekends. You can download the game right now ahead of next weekend's test (May 26-28), followed by another chance the following week (June 2-4). Nintendo is only opening up servers at specific times again, but as of yet haven't detailed the specifics.
Arms is out on Nintendo Switch this June 21st.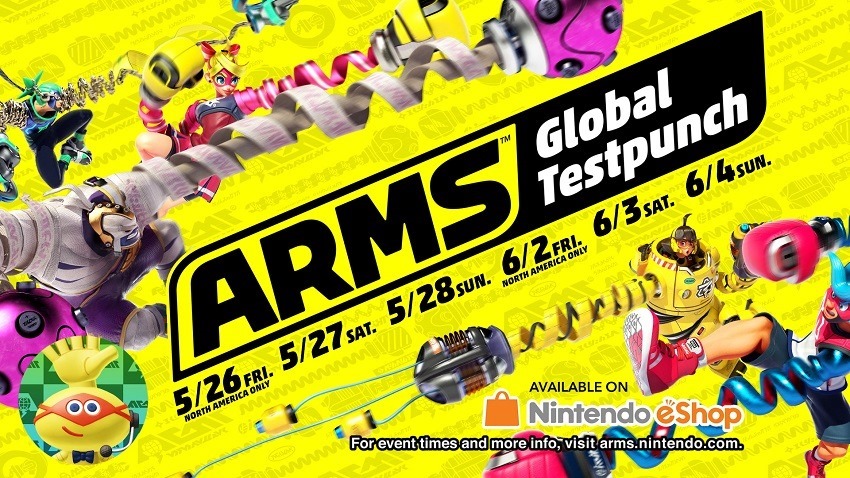 Last Updated: May 18, 2017