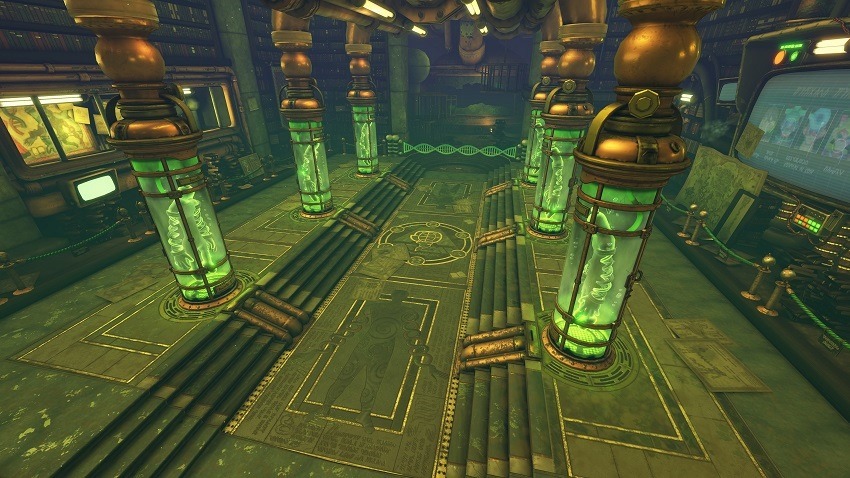 Not too far underneath the colourful, welcoming appearance of Arms lies and an increasingly complex fighting game that looks like it's hitting all the right buttons for a smash new IP. Arms is quickly filling out its roster of characters ahead of the launch in June, with the introduction of DNA Man (I said the fighting was good, not the names) flipping some of the gameplay on its head. He's a gooey, green blob that looks specifically engineered to make you pull your hair out.
Up until now Arms characters have bounced between the familiar types of classes. Some of heavier and slower, other faster and more aerial. But DNA Man is a little bit of both, and then something new entirely. His jelly-like body allows him (her? Who knows) to dodge attacks with ease, while also transforming to make him hard to hit. Variations of crouching and throwing make DNA Man look like a formidable foe from both close and long ranges, while his character specific special seems as damage devastating as it is defensively useful.
Since all fighters can equipment an assortment of different arms, the new gameplay trailer also shows off how smart certain combinations can be. DNA Man uses one arm that acts as a slow moving, enemy-seeking projectil while using a fast hitting arm to keep his opponent occupied until contact. There's also dual-wielded, dragon laser arms – which function in exactly the same manner that you'd expect. Laser beams and all.
The trailer also features some seriously funky music which has me hitting replay again and again. it's infectious.
Arms is launching on June 21st exclusively on Switch. It's part of a strong exclusives roll-out Nintendo has over the next couple of months, which includes Mario Kart 8 Deluxe today and Splatoon 2 in July.
Last Updated: April 28, 2017