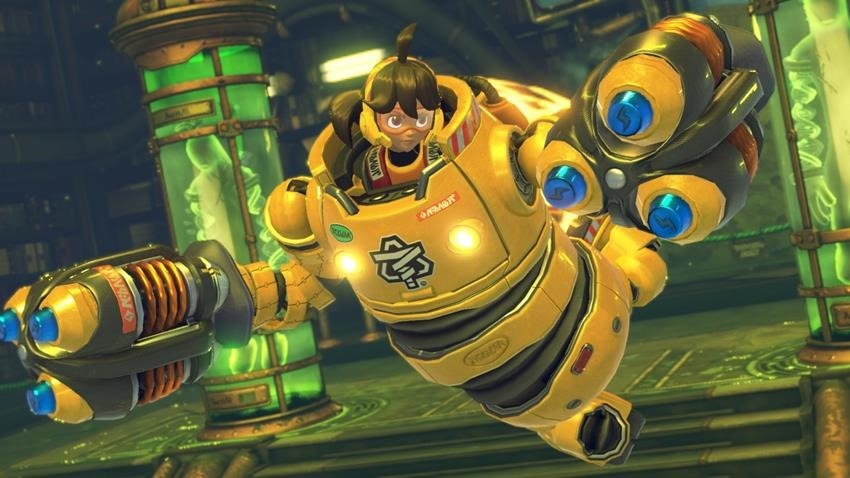 Nintendo might still hold on to classics like The Legend of Zelda, Mario and (well maybe) Metroid, but lately it's been really strong in the market of new IP. Before the Wii U gave out its dying breath, we got Splatoon – an inky shooter which showed a different, more modern Nintendo that hadn't lost a keen eye for polished experiences. ARMS is the latest example of that for the Nintendo Switch, and it seems the company has another hit on their, uh, hands.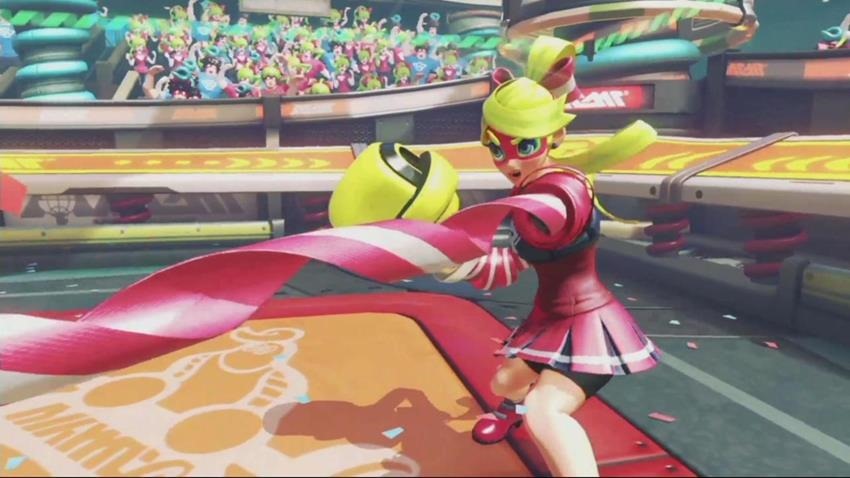 Arms' clever take on boxing provides a simple premise with a startling amount of depth for those who would seek to master the stretching appendages. Its rapidly evolving lobby system had me sticking around for "just one more match." There may not be a lot worth unlocking right now, but planned free updates may just give Arms some additional legs.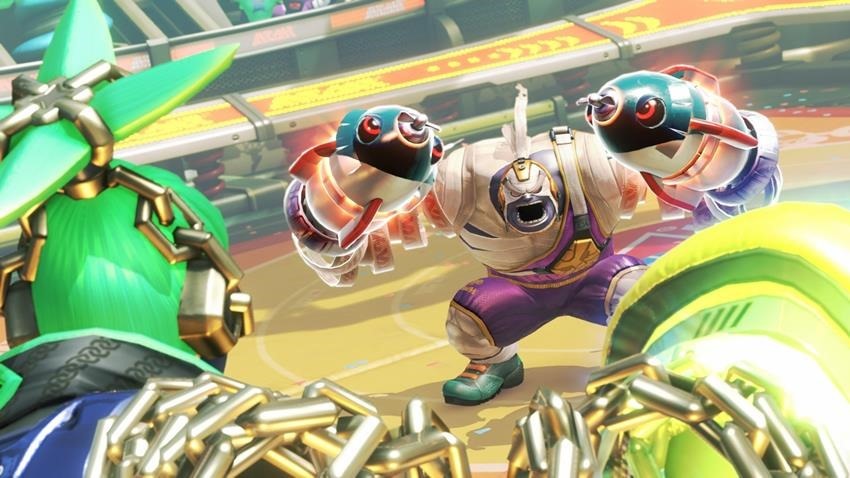 Arms exudes a level of creativity and mechanical sophistication that feels uniquely Nintendo. It evokes memories of classic Nintendo games like Punch-Out!!, while also feeling equally fashionable and modern — and set next to Splatoon, suggests the publisher is already charting a path toward the future. With a stylish, memorable cast of characters, inventive gameplay mechanics and smart use of the Switch hardware, Arms already feels like Nintendo's next great new franchise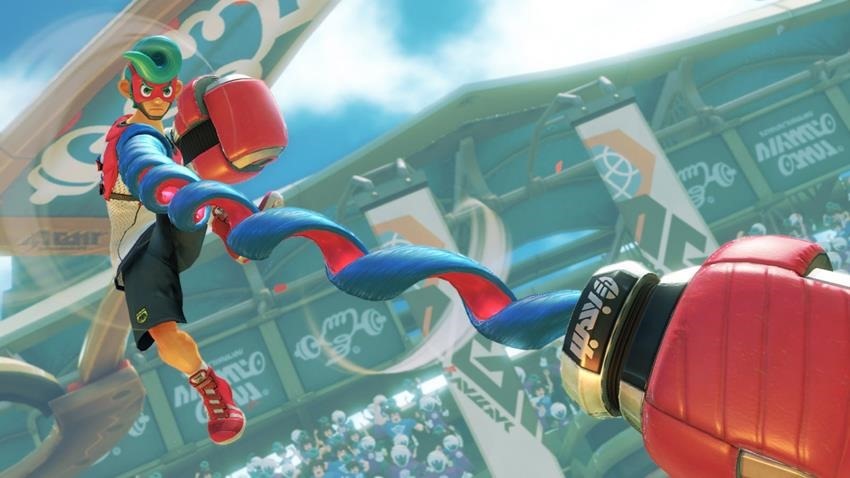 Arms hits home, a glorious sucker punch from a Nintendo that's now more confident than ever to move away from its staples and spring a surprise. This is a mad, brilliant dance of a game, and one whose tune I suspect we'll be humming along to for some time yet.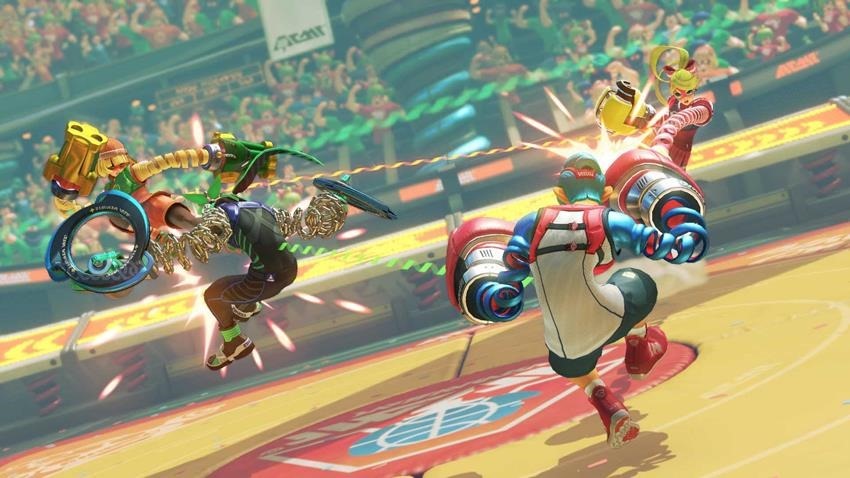 Beyond that, you could quibble over the odd character mismatch, the occasional cheap tactic, the lacklustre training mode. Otherwise, what's not to love? While Arms' offbeat rhythms won't necessarily suit all palates, this hectic and thrillingly distinctive fusion of brawler and shooter is a taste worth acquiring. It's conflict, and it's compromise, and it's very, very exciting.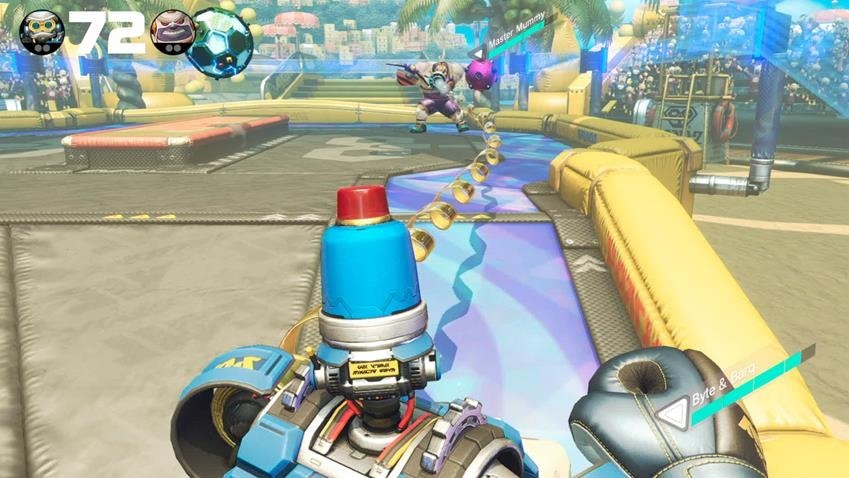 As one of Nintendo's first truly new IP for the Nintendo Switch, ARMS's first impression might lend itself towards being no more substantial than the games we saw in Wii Sports: fun for short bursts of play, but lacking in substance. Instead, the game manages to make that simplicity its greatest strength with surprising levels of depth on top of it. More often than not, ARMS pulls no punches in being one of the standout titles in the Switch's early lineup of games for the summer.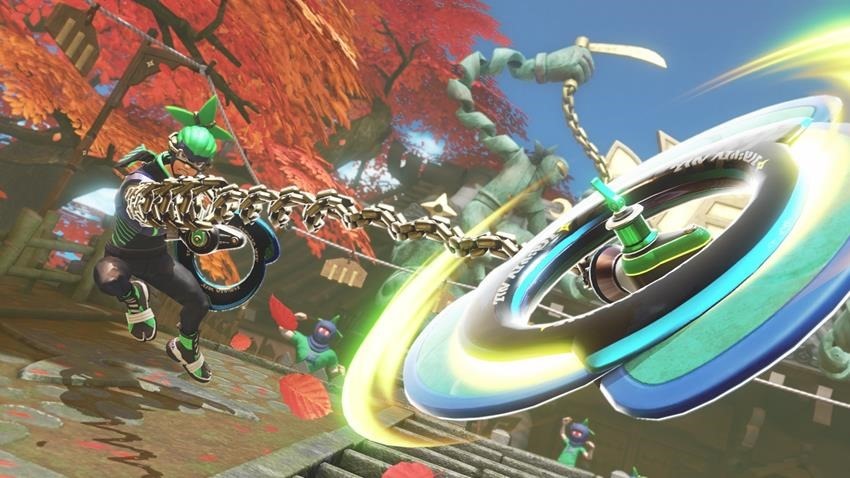 There's a lot of personality on the surface in Arms (mainly I love that title theme song), and I hope Nintendo continues to build on it as planned. It works as a fighter, I just wish there was more to do in this debut entry — both pragmatically in terms of modes and on an emotional level, as I haven't really connected with its universe yet despite its raw style.
That certainly seems like another big IP for Nintendo, and yet another win for the Nintendo Switch following The Legend of Zelda. Will Splatoon 2 keep up next month?
Last Updated: June 7, 2017