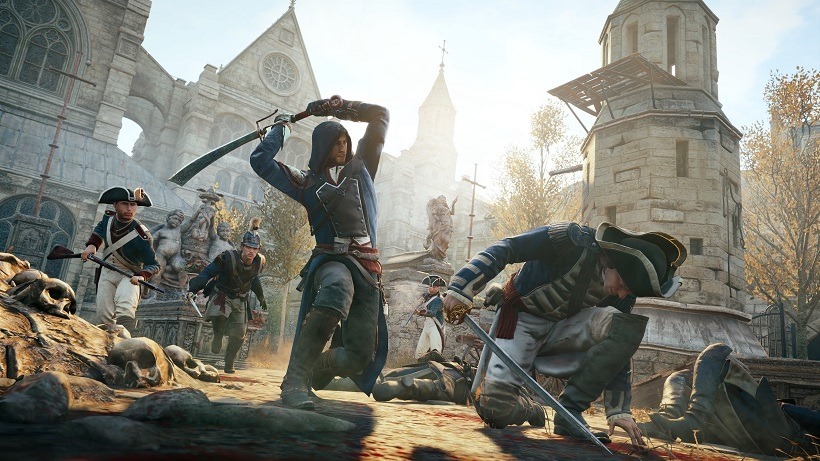 We aren't getting a new Assassin's Creed this year (or at least, not a core entry anyway), and Ubisoft are finally letting the franchise take a little breather to reassess what it brings to the table in terms of gameplay and quality. That's a great thing, especially with Assassin's Creed Syndicate being the seventh title in the money printing franchise to be released year on year. It didn't sell as well as Ubisoft hoped, and they might have learnt a little more from that than you expect.
When Assassin's Creed does return in 2017, it might be the dawn of a new era. Speaking during Investors Day yesterday, Ubisoft CEO Yves Guillemot mentioned that the franchise might never go back to annual launches again.
"The goal is not automatically to come back on annual cycle but to come on a regular basis.  We saw it was time to give it lots of time so [developers] could really work on the property and all the mechanics to make sure we could take [the series] to another level."

"What we are seeing today is promising. We will be able to come on a regular basis [but] we can't say every year."
What a regular basis means is up to interpretation, but it would appear that Ubisoft is taking into account how quickly a franchise can suffer from fatigue – and how it can exponentially adversely affect the titles set to come in future years. This was clear with Syndicate – an otherwise great entry into the franchise that was overlooked due to past failures and general ambivalence towards the franchise.
It's a great stance to see, especially given the enormous financial risk Ubisoft is taking by not only putting Assassin's Creed on the backburner for this year, but not committing to as many frequent releases in the future. Annual releases aren't the only factor forcing Ubisoft to do this, so it's going to be very interesting to see how they plan to evolve the series with the extra time.
Last Updated: February 19, 2016