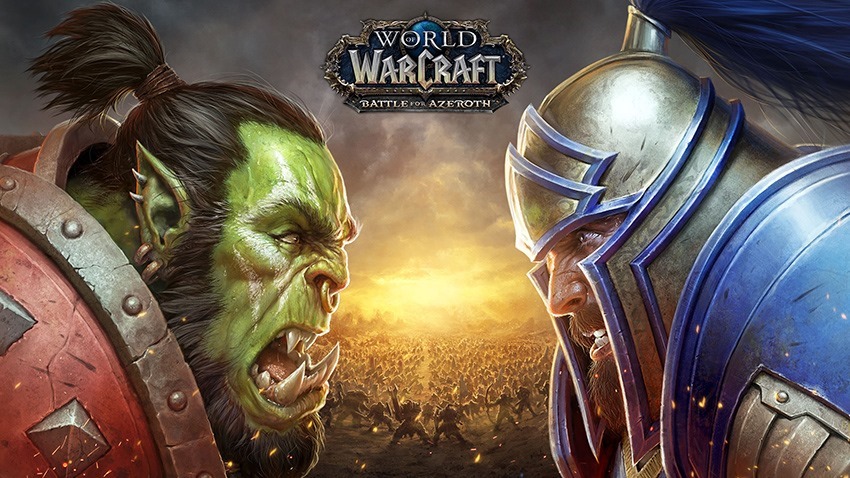 Every time a new World of Warcraft expansion comes around, the game explodes in popularity as lapsed players return in droves to battle for their preferred faction. Given the theme of this seventh expansion, Battle for Azeroth, there's a lot of factional allegiance at play – so it's naturally redrawn old battle lines and sucked in even more players. In fact, it's now the fastest selling World of Warcraft to date – and one of the fastest-selling PC games ever.
Released on August 14, the expansion sold 3,4 million copies on its first day, setting franchise records.
"Battle for Azeroth is a definitive chapter in the Horde and Alliance conflict at the heart of Warcraft, and it's been thrilling to see players representing their factions in record numbers and embarking on their war campaigns—not to mention joining in ourselves," said Mike Morhaime, CEO and co-founder of Blizzard Entertainment. "But the launch is just beginning of this conflict. More epic content is coming to World of Warcraft in the weeks ahead, and we can't wait for players to experience the full story as it unfolds over the course of the expansion."
As for what players can expect?
In the coming weeks, players will be able to charge into Battle for Azeroth's first Warfront, Stromgarde–a 20-player co-op battle for control of a key strategic stronghold in the Arathi Highlands.
On September 4, the gates will open to Battle for Azeroth's first raid–Uldir, an ancient titan facility housing horrific Old God experiments gone awry.
Also on September 4, the expansion's first PvP season and first Mythic Keystone dungeon season will commence. The Mythic Keystone dungeon will feature a unique seasonal affix–Infested–that introduces new challenges based on the corrupted denizens dwelling in the Uldir raid.
Beyond that, additional updates are in the works that will provide even more content for players on an ongoing basis, including the ability to recruit the Kul Tiran humans and Zandalari trolls as playable Allied Races.
Battle For Azeroth's performance has shown that the decade-old MMO still has some legs in it yet, avoiding the free-to-play route that many other games of its ilk are forced into. Blizzard has however changed the way that World of Warcraft is sold, removing the upfront fee for new players. Would-be adventurers now just need to pay the subscription to get access to everything up to, but not including the latest expansion.
"Get access to World of Warcraft and every expansion through Legion with your subscription—no additional purchase required. Begin your journey today and play up to level 110 through six expansions of adventure!"
Last Updated: August 24, 2018