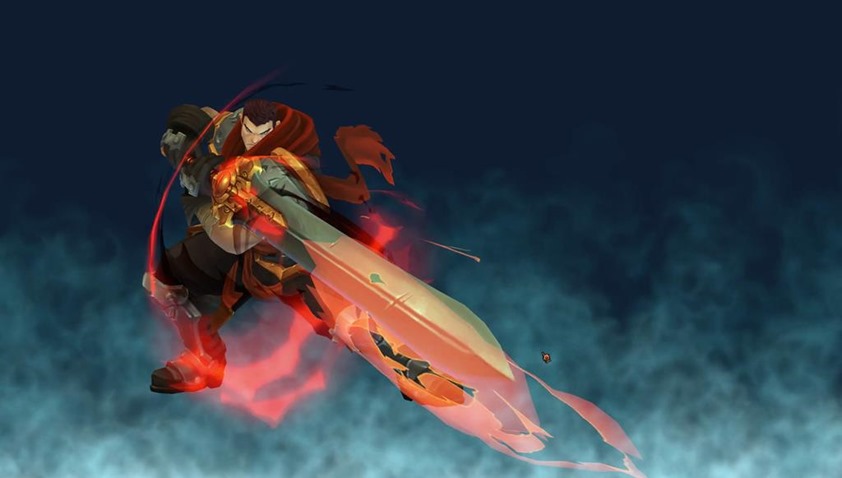 If you grew up reading comic books in the 1990s, then chances are that you picked up a comic or two that was drawn by Joe Madureira. One of the hottest artists at the time, Joe Mad's pencils were the bridge between the burgeoning adoption of anime in the west and classic comic book art. Madureira's art was incredibly distinct, a visual guitar solo of action and style that no one else in the industry could replicate.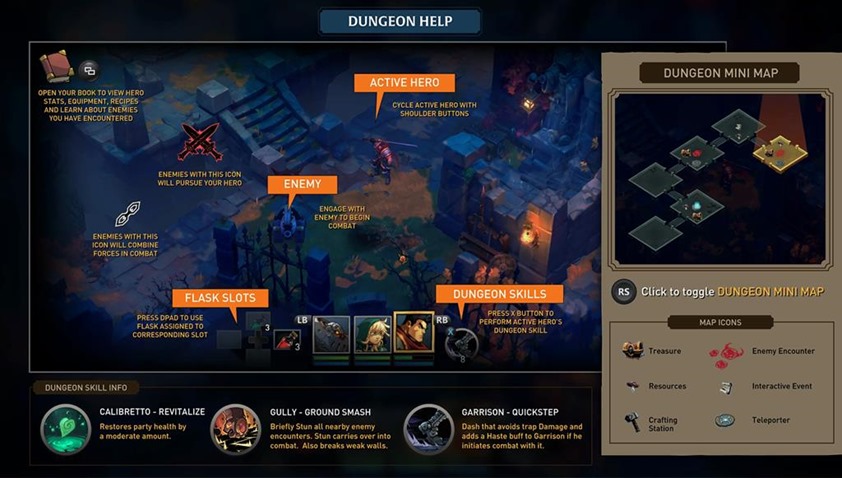 It wasn't long before Madureira struck out on his own and started work on Battle Chasers, a fantasy steampunk series of comic books with the publishing schedule of James Cameron's Avatar's sequels. Battle Chasers would eventually cease printing after nine issues and a prelude, a pity really because the series had potential. A combination of all things arcaney and steamy, it wore its RPG influences proudly on its giant oversized gloves. It was fun, brief and colourful.
But far from dead.
THQ Nordic has plans for the franchise, and they include a new stab at reviving the property in Battle Chasers: Night War. A game which has brought the franchise back full circle to its roots as a tale of swords and steam. Imagine the bastard child of an SNES Final Fantasy game and Darksiders (another Joe Mad product of insane art direction), and you'd have Battle Chasers: Night War.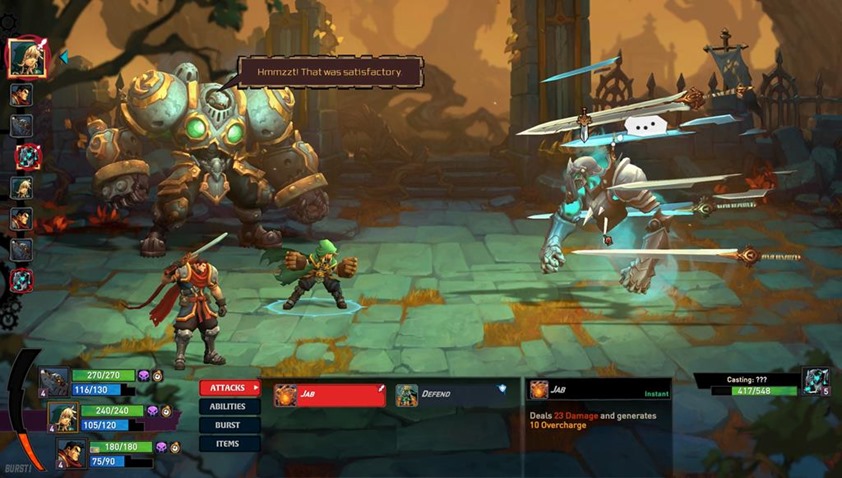 It plays out like a classic JRPG, favouring strategy and making your turns count in the thick of battle. The build that we got our hands on featured three familiar faces from the comics: Naive Gully and her staggeringly massive gloves of power that can deliver Macho Man-level elbow drops, Garrett the swordsman without a personality and Calibretto, a towering combination of mechanical magic with a soft heart. Cute.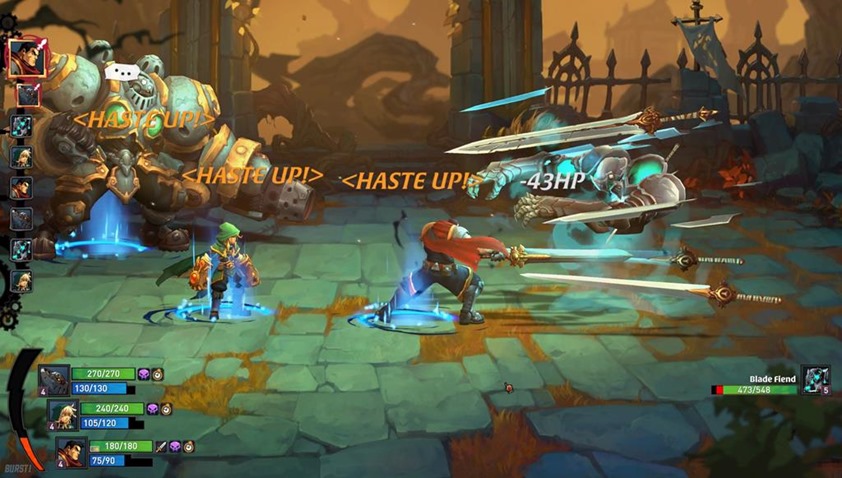 There'll be six characters to use in battle once Battle Chasers kicks off properly, but the three on offer did a decent job of leveraging out standard JRPG ideas and techniques: Quick attacks, defensive stratagems and more brutal brouhaha barrages. All well and fine, the kind of gameplay that you'd expect from a mid-budget title.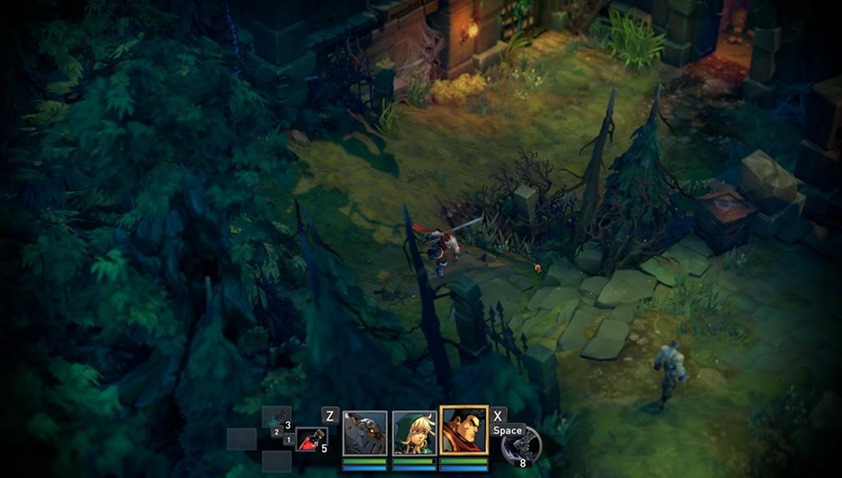 Every attack earns points towards an Overcharge meter for over the top Battle Burst attacks, and encounters were over as soon as they started like some sort of Pokémon game with more knives and poison. Again, all standard stuff but with an edge that leans to wards making familiar mechanics as uncluttered as possible. So where does Battle Chasers find its identity? By actually dragging these mechanics kicking and screaming into the modern world.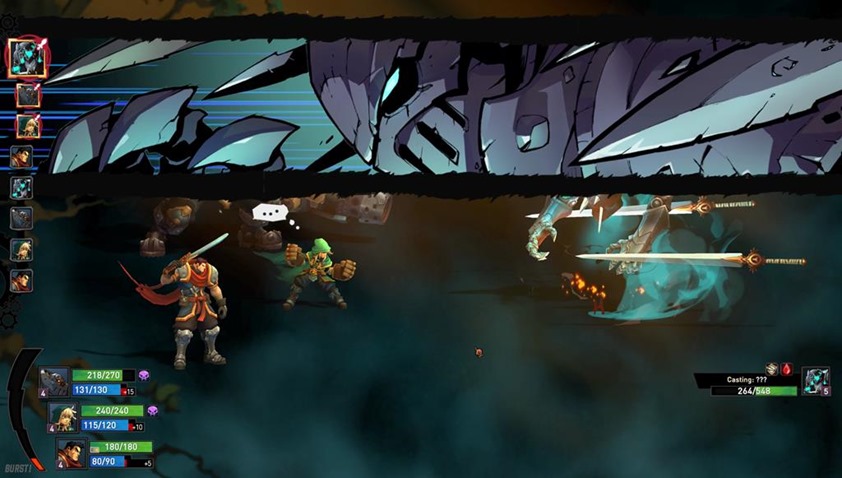 There's a certain sense of risk and reward at play here, options which reward players for taking a chance and spending their time on Battle Chasers. There's nothing worse than a game that wastes and insults your time, something that Battle Chasers seems keenly aware of with its setup. Battles make use of a mana system that encourages abilities to be used despite their cost, Overcharge attacks are colourful round-deciders and crafting the gear needed to survive a dungeon feels natural. At least in the slice we were given to play.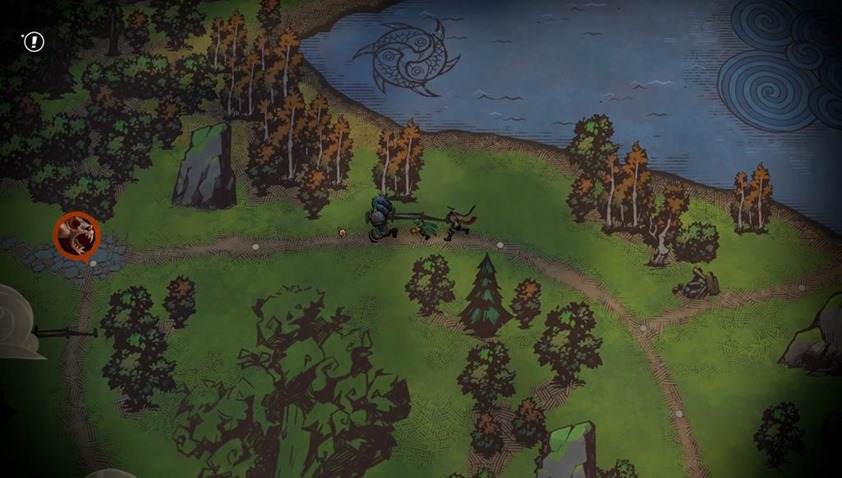 All that, and it looks stunning. Powerhouse animation has managed to give Joe Madureira's art even more life than usual, resulting in one of the finest-looking RPGs of the year. If the rest of Battle Chasers: Night War plays as good as it looks, we could have a serious contender on our hands here for the biggest surprise of the year.
Last Updated: April 10, 2017