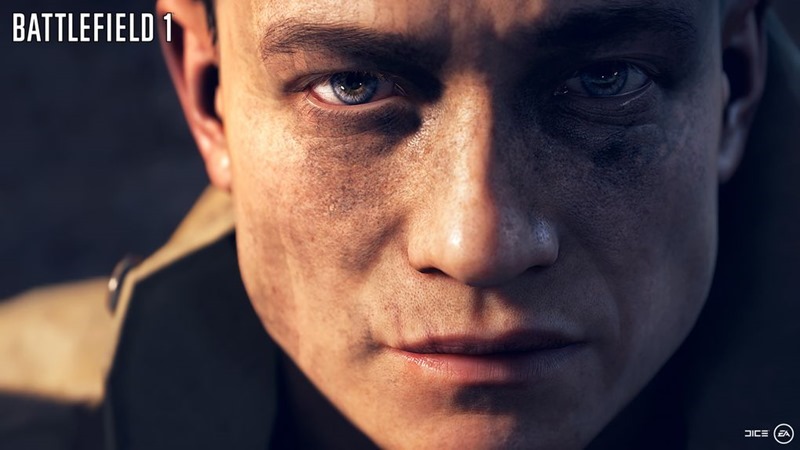 I'd always preferred Call of Duty when it played around within the confines of real war and battled that actually happened. The jump to modern and future warfare may have helped the series multiplayer progress, but it's done little for the single player campaigns attached to it.
Naturally, I was intrigued by EA and DICE's decision to tackle The Great War with Battlefield 1 – which seems a little like swimming upstream. Of course, I was always more interested in how they'd handle the single player, story campaign. Given that the last bunch of Battlefield campaigns have been middling at best, I can't say I had much hope in it being any good.
The new trailer for the game's story has me convinced otherwise. Take a look:
It's very dramatic, isn't it? The campaign isn't a connected, weaved narrative, but instead focuses on what EA calls "War Stories," and anthology of tales about real-life historical characters all fighting under the same heroic, doing what's right motif, I suppose.
"While our characters are at war, the stories in Battlefield 1 are personal. They're about people rather than history or battles."
In it, you'll play diverse characters – like a British Tank Crewman, Lawrence of Arabia's right hand man – and by the looks of it even play as a black man and a woman. Hooray. It certainly looks intriguing, even if it is glamorising one of the most miserable wars we as a species have engaged in. That's on top of war in general being little but misery.
"In the Battlefield 1 campaign, players will experience a series of remarkable War Stories from multiple characters from all corners of the globe," says EA's press release.  "Get to know real-life historical figures and immerse yourself in personal stories from different protagonists with unique backgrounds, skills and perspectives."
It's out on PC, PS4 and Xbox One on 21 October.
Last Updated: September 28, 2016