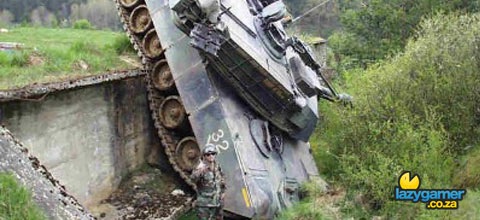 [
Update:
Since the time of writing, EA has updated us on their blog with details about the server issues, what they are doing about it and who is effected. You can read all about it
here
.]
Battlefield Bad Company 2 released this week for PC, Xbox 360 and Playstation 3 and has had a couple of hiccups over its launch weekend.
The online multiplayer servers went down on a few occasions during the weekend, not only leaving gamers without multiplayer, but in certain instances even resetting stats and unlocks back to zero/nothing and didn't allow some players to gain experience points (this happened to a friend of ours who was playing in our game, so it's first hand).
This is not the first time that an EA game has launched with numerous server issues, and it is almost becoming standard fare to expect their titles to basically be broken for the first couple of days to a week.
This is a little disappointing considering that not only did DICE and EA already have these issues with Battlefield 1943 when it launched on Xbox Live Arcade and PSN, but Bad Company 2 had a beta on PSN and a demo on Xbox Live, which leaves them very little room for excuses.
When it is running properly, the game is a ton of fun, so let's hope that all gets sorted soon. Look out for our full review in the very near future.
Last Updated: March 8, 2010