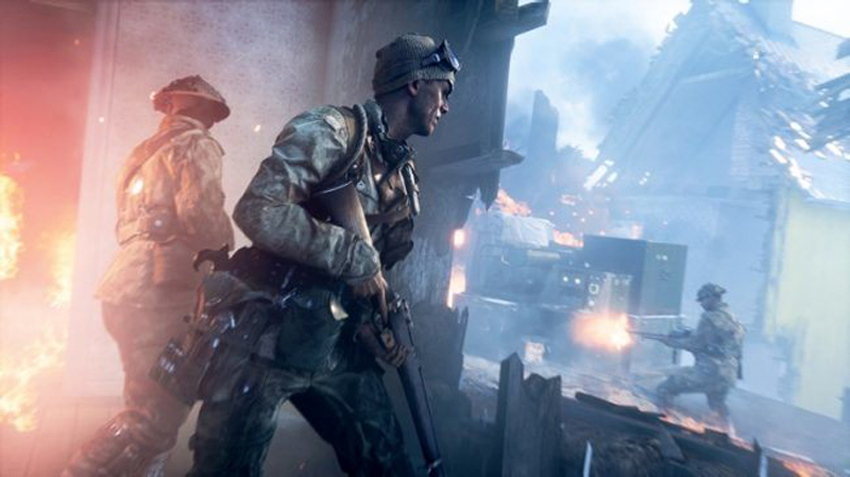 Battlefield V's launch was rocky, to say the least. It would have been even rockier (mountainous, actually) if developer DICE hadn't made a number of pre-release changes based on early player feedback. One of these changes was to hold back the game's equivalent of real-world currency. As the studio and publisher EA was still hotly embroiled in the Star Wars: Battlefront II pay-to-win loot box fiasco at the time, this made perfect sense. We always knew that Boins (aka Battlefield Coins), as the system was affectionately nicknamed by the community, was coming though. And it actually lands later today.
Officially dubbed Battlefield Currency (booo!), this new currency will exist alongside the already-in-place Company Coins. The difference, of course, being that the latter is earned through in-game actions, like winning matches and performing daily activities, whereas Battlefield Currency will be purchased using real-world money.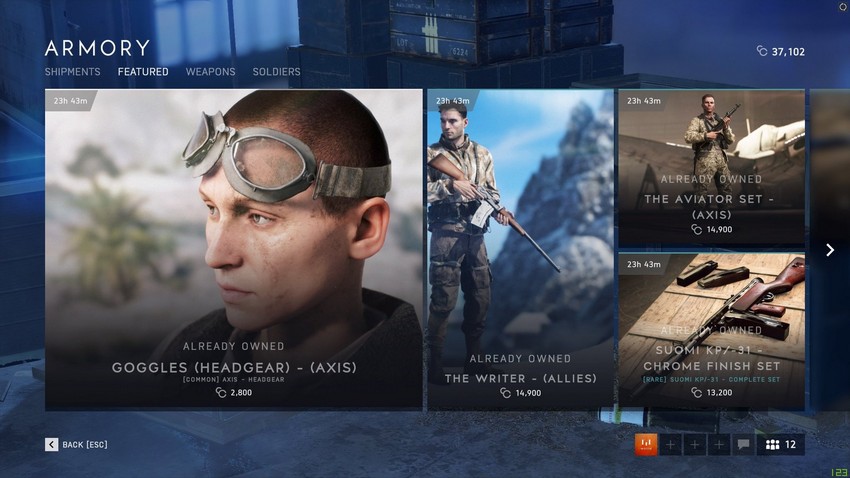 According to the newly released official FAQ, Battlefield Currency can be used to acquire the Cosmetic customization items that you can currently acquire using Company Coins, or through unlocked rewards for in-game career, class, and weapon rank progression. Currently these cosmetic items are ranked as Common, Uncommon and Rare, but with the release of BC later today, you'll now get access to new Epic items. New cosmetic items, attainable across all three methods – Battlefield Currency, Company Coin, or in-game rewards – will also be added over time.
Battlefield Currency can also be used to purchase Elites and Time Savers, which are two new additions to BFV. The first doesn't grant any gameplay advantage, but lets you play as "a distinct soldier in multiplayer modes, including Firestorm. Each Elite is a unique character with a name and background. They consist of a themed assortment of cosmetic items, character voice overs, a Best Squad animation, and an exclusive Special Assignment that helps bring to life the story of the Elite and unlocks a signature melee weapon." We know the first two Elites will be named Seamus and Ernst, but don't have any further info yet.
As for Time Savers, these take the forms of either Tier Catch-Ups or XP Boosts. The former allows players who missed all the various Chapter reward cosmetic items (people like me who just don't have the time) to unlock these items in one go. XP Boosts won't unlock anything but adds a multiplier (I assume this will be timed) to the rate at which you earn XP in the game's various components to get to those rewards faster.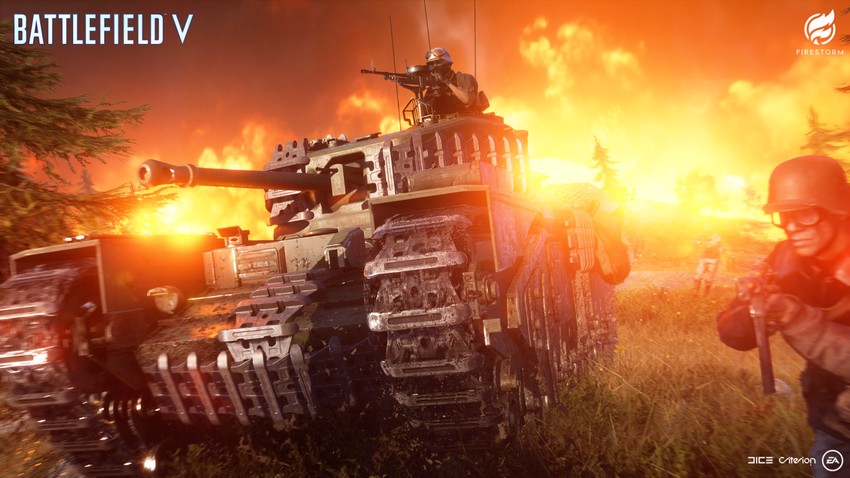 Besides for Battlefield Currency and Company Coins, DICE is actually also allowing players to make direct real-world money purchases to buy Value Bundles. What are Value Bundles? Well, I guess you could call them by the dreaded "L" word, but there are some distinct differences to traditional loot boxes. There will be various types of Value Bundles and each iteration of these will only be available for a limited period of time, containing a mix of cosmetics, Battlefield Currency, Time Savers, and other items. The big thing here is that you will always be able to see what will be in these Value Bundles before you purchase them. That's one way to get around those accusations of gambling!
Battlefield Currency will be rolling out along with the game's latest patch (which will include some highly-sought after fixes/changes for the new Firestorm mode, like much-improved looting), but we don't have an official release time yet. Based on the last few updates, we can probably expect DICE to push things out after midday.
Last Updated: April 4, 2019