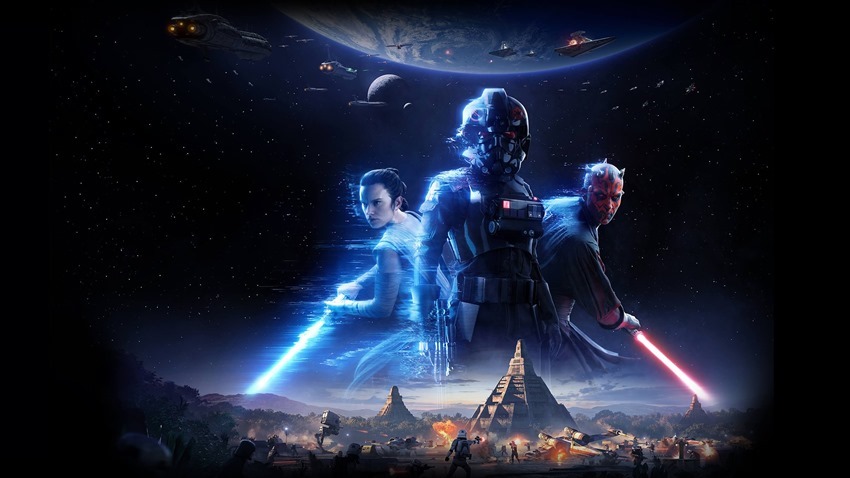 Yes, we're still talking about Star Wars: Battlefront II's lootboxes. Sorry. Anyway, one of the principal concerns many had with those lootboxes was that they impacted player progression and unlocks, instead of taking the tried and trusted (and far less egregious) route of making their contents cosmetic vanity items. Had the paid lootboxes only unlocked outfits, accessories and skins as in Overwatch, nobody would have complained.
Speaking at the Credit Suisse Annual Technology, Media and Telecom Conference, EA chief financial officer Blake Jorgensen said that the reason they didn't opt for cosmetics was so that they wouldn't mess with star Wars' canon.
"The one thing we're very focused on and they are extremely focused on is not violating the canon of Star Wars," Jorgensen said (as transcribed by Polygon). "It's an amazing brand that's been built over many, many years, and so if you did a bunch of cosmetic things, you might start to violate the canon, right? Darth Vader in white probably doesn't make sense, versus in black. Not to mention you probably don't want Darth Vader in pink. No offense to pink, but I don't think that's right in the canon.

So, there might be things that we can do cosmetically, and we're working with Lucas[film] on that. But coming into it, it wasn't as easy as if we were building a game around our own IP where it didn't really matter. It matters in Star Wars, because Star Wars fans want realism. But Star Wars fans may also want to tailor things — a different colored lightsaber, things like that. So you might see some of that."
It seems a plausible explanation, if not for the fact that the game already messes with the established canon by throwing together characters who have no business being on the same battlefield. A Pink Darth Vader skin or a Christmas hat for Chewbacca isn't going to destroy the canon any more than putting Rey and Darth Maul, or Yoda and Kylo Ren on the same battlefield.
Before you accuse EA of making the lootboxes tied to progression in the name of greed, there are a few reports that they initially wanted them to be cosmetic, only for Disney to insist on them being otherwise.
Last Updated: November 29, 2017