Saturday was easily one of the best days in Counter-Strike: Global Offensive history. All eyes were on the top teams as they hoped to end their year off with a bang at the FACEIT League Stage 3 Finals at Dreamhack Winter. There was honestly way too much to discuss throughout the weekend, so I thought I'd give you a short recap of the final, but it's also important I explain what made it one of the better finals we've seen this year.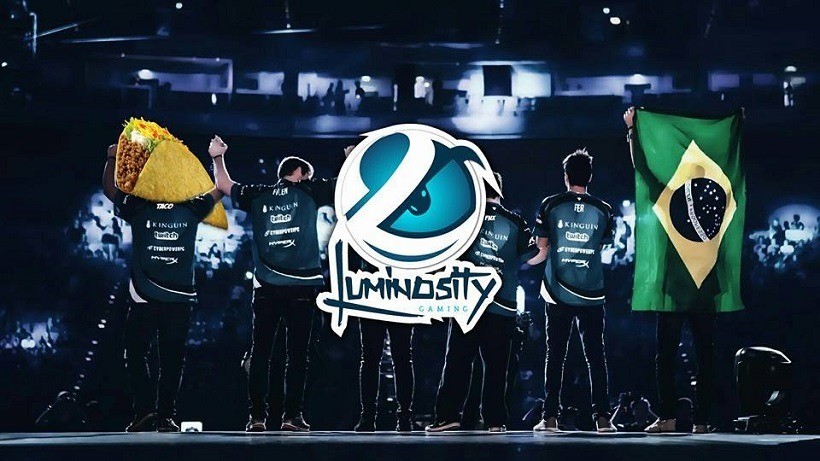 Luminosity risk it all
Changing your team roster is not uncommon in Counter-Strike, sometimes there are differences which cannot be overcome, and changes are needed in order to achieve the best result. Luminosity were having such differences, and decided they would need to make a team change. What was so special about this? It was four days before their biggest tournament: Dreamhack Winter.
In the group stages Luminosity met up with Fnatic in their first game. Analysts, casters and spectators did not expect much from the Brazilian team and if you recall in my day one recap, they got a hiding from the Swedes with an end result of 16-0. Discussions were had about the change perhaps being a bit too close to the major, and how this result was expected, and many did not have high hopes for Luminosity going forward.
Day two arrived and Luminosity now had to fight their way out of the lower bracket of Group B. They faced EnvyUS, currently ranked number one in the world, and unfortunately this seemed like the end of the road for the Brazilians. The analysts predicted a 2-0 from EnvyUS, the odds on csgolounge were 95-5 in favour of EnvyUS and to be honest not much was expected of this match. I'm not sure if it was jet lag, or first game jitters but Luminosity came ready and defied the odds. They took the first game 16-6 victory on Mirage, and absolute shocking result for the French team and fans. EnvyUS answered with 16-8 win on Cobblestone and again analysts dubbed map one as a "fluke" and it was on to map 3, Inferno. Inferno was the trap card Luminosity pulled on a few teams throughout majors. They managed to Fnatic (arguably Fnatic's best map) and this had to have instilled fear in the French team. The final map was close, but Luminosity retained a small lead. Round after round the Brazilians matched EnvyUS on every peak and in a fairy tale ending, managed to defeat the French and send them home.
Many called this a freak occurrence, and their next opponents, home team Ninjas in Pyjamas, would put an end to their run.
Hot off their victory against EnvyUS Luminosity opened their game with Mirage, a map they knew they had the mental upper hand on. NiP are regarded as a fairly strong Mirage team, but the Brazilians had a few tricks up their sleeves.  Brazilian player Fer went absolutely nuts on Mirage getting 26 frags, bringing the Brazilians to a well deserved 16-10 finish. Next up was Cache, where an obvious defeated NiP took to the CT side in the first half. Again Luminosity matched their aim, won their duels and executed perfect strategies onto bomb sites. The Swedes were on the road to a 2-0 defeat, but they brought it back in the second half to force the game into overtime. Luminosity put up a fantastic overtime show, but the Swedes needed this victory to stay in the game. They managed to just pull it together in the end an finish 21-19, and it was now onto Cobble. Naturally NiP would have watched their game against EnvyUS and realized that they do almost the exact same strategy every round. They love going drop down, and B platform. NiP thought they were ready, but they just could not hold it together on the bombsites. They ended 6-9, with the Brazilians taking the lead going into the second. NiP lost the eco and you what we saw was a veteran team falling apart round after round. They could not get a single round on Terrorist and Luminosity took the map, and match, 16-6. They had done it again, and made it to the semi-finals.
They would now meet the Danish Team SoloMid in their semi-final matchup, undoubtedly the most composed team at the tournament, or so we thought. Analysts were now scratching their heads as to try understand what on Earth was going on at this tournament. Luminosity, the clear underdogs, were knocking out the best teams in the world, and the now question was can they do it again?
Once again they got their favourite map, Mirage. TSM are easily the most feared team on Mirage, so if Luminosity could mimic their performance from the previous day on Mirage, this should be a great match. Unfortunately for the Brazilians, TSM had them read like a children's pop-up book and shut down every attempt they had. The first map ended 16-5, and for the first time it seemed as if the world was back to normal. Next up was Overpass, a map we hadn't seen much of throughout Luminosity's run thus far. Rightfully so the Brazilians employed their usual patient strategy of "win a duel, make the right decision," and TSM began to crumble. They just couldn't keep up with the Brazilian's playstyle and they just kept on losing important rounds. Luminosity ended the map with a 16-6, delivering a similar crushing victory as they'd just received on Mirage. Next it was on to Inferno, Luminosity had activated their trap card. TSM are easily one of the best teams on Inferno, but now the same could be have been said for the Brazilians. The final game was close from the get go with both teams trading round after round. So much so that we ended up with Overtime once again after Luminosity failed to close out on the final round. TSM took the first round in overtime, but that did not stop the Brazilians from bouncing back in round two and not allowing TSM to get another round. They now had the taste of victory and smashed their way to finish line to secure a 21-17 victory over the Danes. They had done it again, and now they would meet their rivals Fnatic in the Grand Final.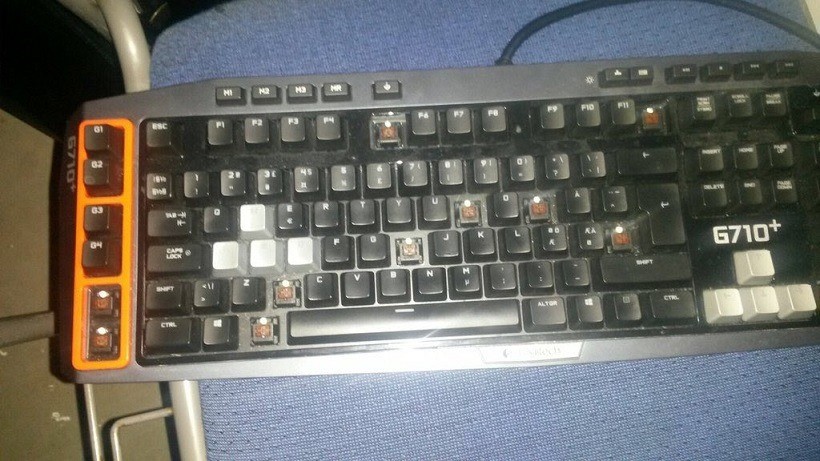 This is one of the TSM players keyboards after their defeat.
Between Fnatic and a Hard Place
At this stage the Swedish crowd had changed their tune as Luminosity were the clear favourites. They'd defied every single odd, leaving commentators, analysts and fans speechless, but could they do it again? This game was going to come down to the map picks, as a well rested Luminosity now had to overcome the mental aspect of losing 16-0 and the possibility of facing a team who had been studying them all day.
The first map was a Train, and this was already a fantastic start for Luminosity. Nobody had seen them on Train and Fnatic had no idea what to expect. It was an extremely close first half with a score of 8-7 at the half time whistle, but Luminosity (as they'd done in previous games) turned on the heat in round two. Now on CT side the Brazilians set up camp and denied almost every attempt in both bombsites. Fnatic were only able to grab two rounds on their T side, and Luminosity took game one 16-9, and again we all sat their with our mouths open, gasping at the prospect of a 2-0 victory here for the underdog team.
Map two was Cobblestone, a map Fnatic were all to familiar with seeing Luminosity play it twice already. The Swedes unleashed a relentless assault on their Terrorist side and this game was leaning slightly in their favour from early on. The ended the half 9-6, a fantastic finish for a Terrorist half. Luminosity managed to even the scores out, but then Fnatic seemed to have them all figured out. Round after round Luminosity tried to execute the same, or similar, strategy on bombsite B. As soon as information was given Fnatic had four, sometimes five, players all ready on the site. They shut down the Brazilians round after round and took map two 16-11, with an impressive attempt from Luminosity.
If there was one map the final game deserved to be played on, it was Inferno. Fnatic, the best team on Inferno, had lost before to Luminosity with their old lineup. Both teams now sporting new lineups went head to head on their best maps. Only this time Fnatic seemed to have them all figured out. You could see a day of expended skill used to defeat top teams was starting to deplete as the Brazilians struggled against the home team. Olofmeister took it on himself to tear the Brazilian lineup apart, and in the end the the Swedish crowd could cheer once again as Fnatic took the Grand Final 16-7.
The fairy tale had ended for Luminosity, but they could hold their heads high as they defied all the odds and proved that Europe is not the only nation that breeds the best Counter-Strike players. Our only hope is that they can continue this form in the future.
Like esports?
Check out esports central
Last Updated: November 30, 2015