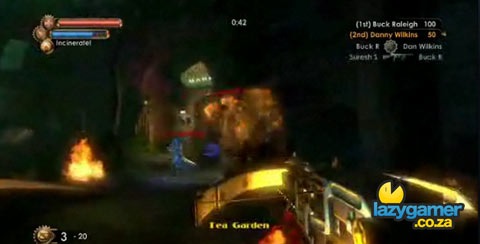 I have to admit that I was in no way excited or happy to hear about the inclusion of multiplayer in Bioshock 2. These days everyone wants to chuck it in but Bioshock just felt like one of those titles that worked the best as a single player experience.
That being said, I was pretty surprised when I watched the video posted below to see that it actually looks quite fun. Reason being that I really like how they have used the plasmid powers and weapons to keep things a little different.
Video is posted below, check it our for yourself and tell us what you think.

BioShock 2 "He's a Killer" Multiplayer Trailer – Watch more Game Trailers
Last Updated: November 24, 2009