It's apparently the day for viral sequel sites as we posted earlier about the Army of Two site being updated with very little information and now it's Bioshocks turn.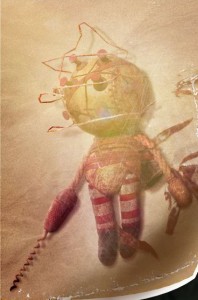 If you head on over to http://somethinginthesea.com/ you will see a map of the world with a cross over Ireland and some notes stuck up on a board, if you flick through the notes you can read up on an alleged abduction along with a picture of the abductor, which looks just like a Big Dadddy, and a note from a concerned citizen..
However what is even more intriguing is that the details are dated 1967 which is after the first Bioshcok was set, making this a true sequel and not the prequel that we were all expecting.
I expect that this site is going to be continously updated throughout the year with more attacks spotted and a clearer picture of exactly what is abducting the girls… and then a triangulation of where we can find their underwater city which isn't going to be Rapture but rather an improved attempt at it.
Or do you think I am completely off the mark here?
Last Updated: March 6, 2009