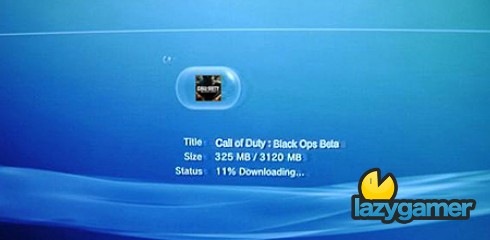 The above screenshot flew around the Internet yesterday teasing that not only will their be a Call of Duty: Black Ops beta on PSN but also that it will be a massive 3 Gigs.
Unfortunately neither are currently true as the above screenshot is a hack job of a GT5 beta download and Treyarch have stated that there is currently no Black Ops beta.
Personally I will be very surprised if we don't have a beta of some sort in the next month or so, even if it's purely used to build hype but right now there is no beta and according to tweets coming out from LA this morning (Treyarch have been showing of the MP to journalists) there won't be one.
Last Updated: September 2, 2010