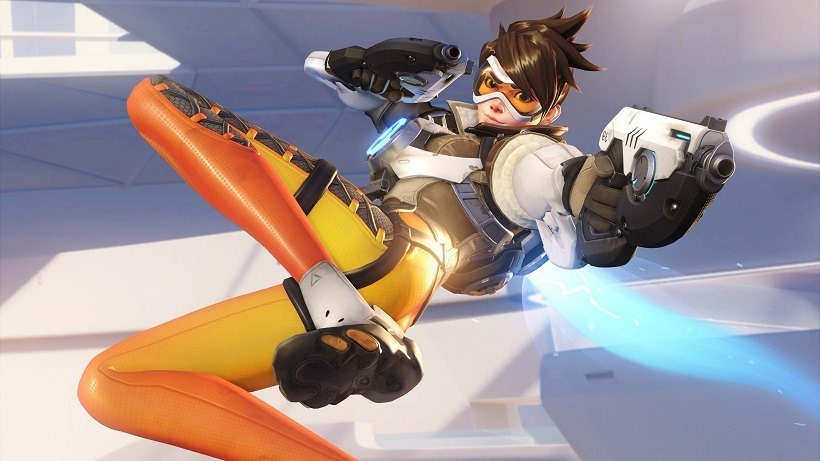 Overwatch features a really nice, diverse cast of characters, all proudly envisioned with their own set of character traits and quirks. Bastion, the rocking,socking rolling turret for example, doesn't say much but has an incredibly soft side towards nature. Widowmaker, on the other hand, flaunts her seductiveness that intertwines with her murderous nature. Tracer, the British teleporter that stole hearts in the game's very first trailer, is fun and cute and quirky, but even Blizzard agrees now that they made a slight mistake with her.
Responding to some rather civil fan criticism over one of Tracer's victory poses, Blizzard has opted to remove said pose over is overt sexual nature. The complaint in question points out how the over-the-should victory pose just acts as another reason to reduce Tracer to another "sexual idol", which doesn't fit at all with the character's charming, more childlike traits.
Blizzard forums poster Fipps explained their view in a lengthy post, pointing out that Tracer isn't defined by her sexuality like other characters in the game, making the pose seem out of place.
"We aren't looking at a Widowmaker pose here, this isn't a character who is in part defined by flaunting her sexuality. This pose says to the player base, oh we've got all these cool diverse characters, but at any moment we are willing to reduce them to sex symbols to help boost our investment game."
Fipps explains that more overtly sexual poses found alongside characters like Widowmaker and D.Va make more sense because it's part of their writing, whereas Tracer never exhibits any type of behaviour like this outside the victory pose. Fipps praised Blizzard for their inclusion and diversity in the cast already, but asked that they not be sucked into degrading their characters for no obvious reasons.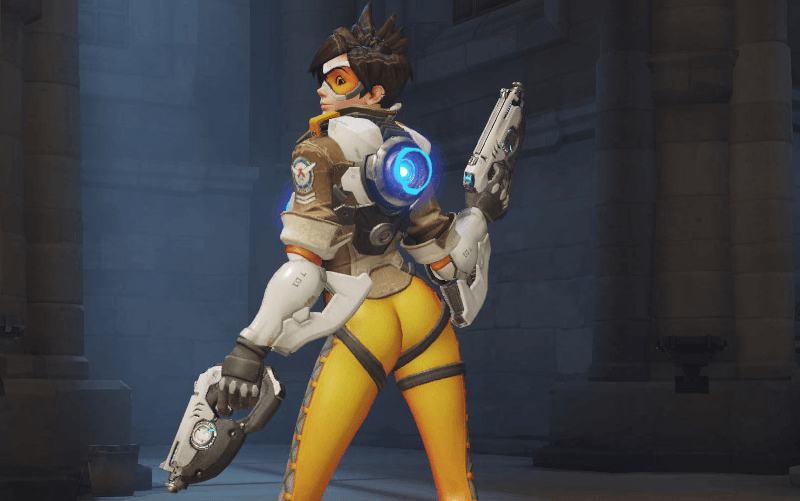 "What I'm asking is that as you continue to add to the Overwatch cast and investment elements, you double down on your commitment to create strong female characters. You've been doing a good job so far, but shipping with a tracer pose like this undermines so much of the good you've already done."
The discussion on the forum remained largely pleasant too, with some users agreeing and others disagreeing with some good points. Eventually Game Director Jeff Kaplan joined in, agreed with Fipps critique of the pose and promised that it would be removed in the near future. Kaplan says making all players feel included is top of their priority list, and shared the sentiment of the pose not fitting Tracer's personality.
You could largely disagree with Fipps' view, but I'm rather happy that a constructive discussion took place here rather than the usual internet shouting match with little to no direction (though that has happened external to the forums, on the usual social media suspects). Fipps simply didn't understand why Tracer was being sexualised against her character, and accepts that this forms part of other characters personalities. I'm glad Blizzard felt the need to listen too.
Overwatch is out this May on Xbox One, PS4 and PC.
Last Updated: March 29, 2016