Blizzard's prestigious Overwatch League has been on a roadshow for the past few weeks drumming up interest and noise for their upcoming tournament. Announced four months ago, the Overwatch League would be a regional showdown with the world's best players, and a whole lot of money. How much, you ask? Well recent reports from the Sports Business Journal put a price on a spot in the league at around $2-5 million, with the highest being a spot in Los Angeles reaching as high as $10-15 million.
"Initially, multiple sources said, top Activision Blizzard executives hoped to solicit multiple bids in key markets, and believed a franchise could sell for $2 million to $5 million in smaller markets and three times that in Los Angeles, a focal point of esports activity. Nanzer declined to address the cost or process for awarding franchises." (via TEO)
Los Angeles may be a focal point for esports, but some, inclduing myself, believe Blizzards focal point is non-endemic brands and organizations who have recently shown interest in esports. Over the pat few months I've been reporting on a lot of NFL, NBA, Football clubs, etc. who have been investing in esports. If Blizzard are looking for a bidding war between teams for spots, then this is the perfect system to generate that kind of interest. Here's a quote from Dallas Cowboys Senior VP of Marketing, Mat O'Neill, who touched on this topic during an interview with Ad Age:
"When it comes to something like esports, it makes so much sense for us because we're such a sales driven organization. If we thought we could buy a team for — gimme a number — $2 million, $3 million, $5 million or whatever, but get $7 million in sponsorship deals over the next couple years it becomes a no-brainer."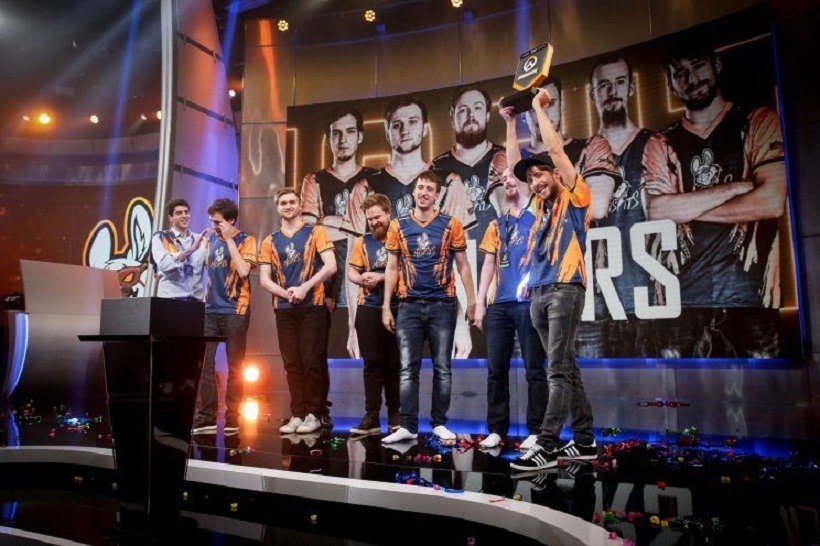 Misfits, winners of the Turner ELEAGUE Overwatch tournament
It's true, and the buy-in for a slot is much more than just that. The deal more than likely includes shares in merchandising, broadcast rights, franchising, and a whole lot more. While these non-endemic brands like the Dallas Cowboys have millions of fans, smaller endemic organizations are weighing their options as the price might be a little bit too high, as noted by esports legend Rod "Slasher" Breslau.
Numbers cited are what I have heard as well, with some endemic esports team owners believing the cost is too high for Overwatch.

— Rod Breslau (@Slasher) March 6, 2017
Blizzard are more than likely targeting bigger fish, but will these fish bite in time for the launch of the league? It's set to kick off in soon, and Nate Nanzer promises it's all good.
"We're totally on schedule," Nanzer said to SportsBusiness Daily, "In terms of the actual nuts and bolts of the league in 2017, and content production, all that, there's no delays there at all. You probably understand the amount of legal work that goes into doing this, and that time between BlizzCon and today has been spent finalizing legal documents."
Right now it's a waiting game to see which teams/regions get involved with the league. I'm hopeful that all the big endemic names will get involved, including a surprise number of entries from bigger sporting brands like the interested NFL and NBA franchises.
Like esports?
Check out esports central
Last Updated: March 7, 2017