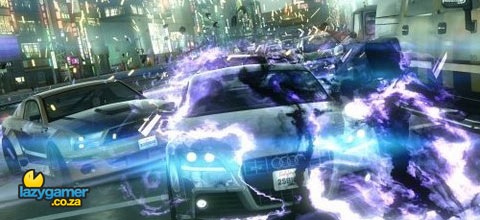 Blur, the upcoming action racer from Bizarre Creations (Project Gotham Racing) has finally been given a solid release date.
You may remember that the game was initially scheduled for a November 2009 release, but was delayed by 6 months for extra polishing and what not. The new release date has been set for May 21st 2010, which, if you have been paying attention, is remarkably close to the release of the game's biggest competitor – Split/Second.
Why they have chosen to make it war, I don't know. Either way, unless you are planning on getting both, when May comes, it will be decision time.
Which one are you going to be getting?
Source: Eurogamer
Last Updated: March 3, 2010