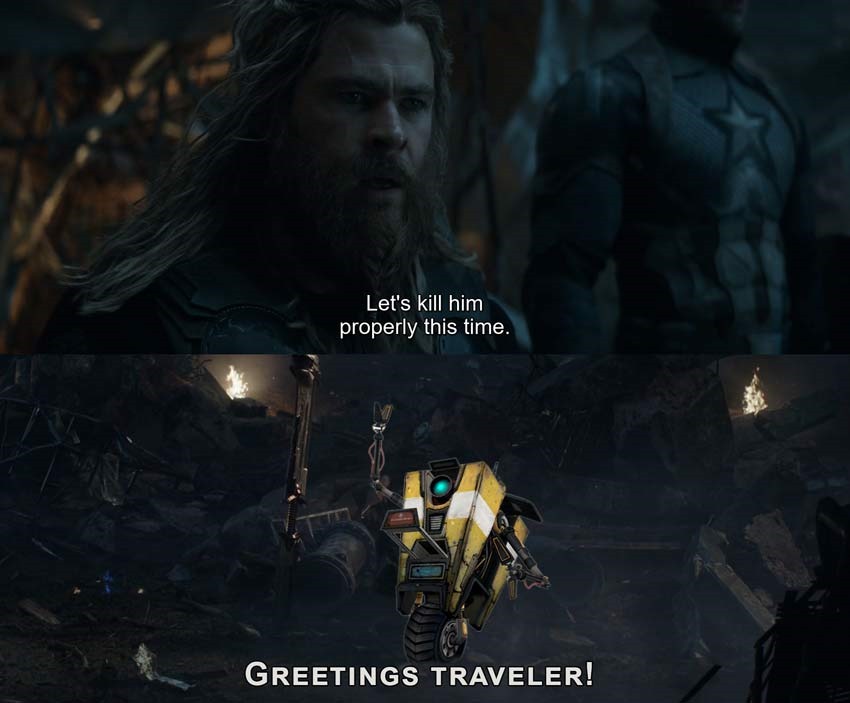 I don't think Borderlands games get nearly enough credit for their expansive downloadable content, collections of extra story that didn't just feel like parts of the core narrative had been hacked away in favour to resell it later, but were actually chuffing good stuff. Borderlands originale had the armour of General Knoxx and Claptrap's robot revolution, whereas Borderlands deux expanded on its loot 'n shoot formula with Captain Skarlet's search for booty and the delightful Tiny Tina's Assault on Dragonkeep.
Heck, even the Pre-Sequel had a fantastic extra campaign of its own that finally filled in the gaps in Claptrap's origin story, an odyssey into the mind of the manic mech itself that is both mad and surprisingly deep in its construction. There's basically a level 99 badass vault bar to clear when it comes to the precedent set by the previous games, so what will Borderlands 3 offer after launch then?
Pretty much the same plus a little extra.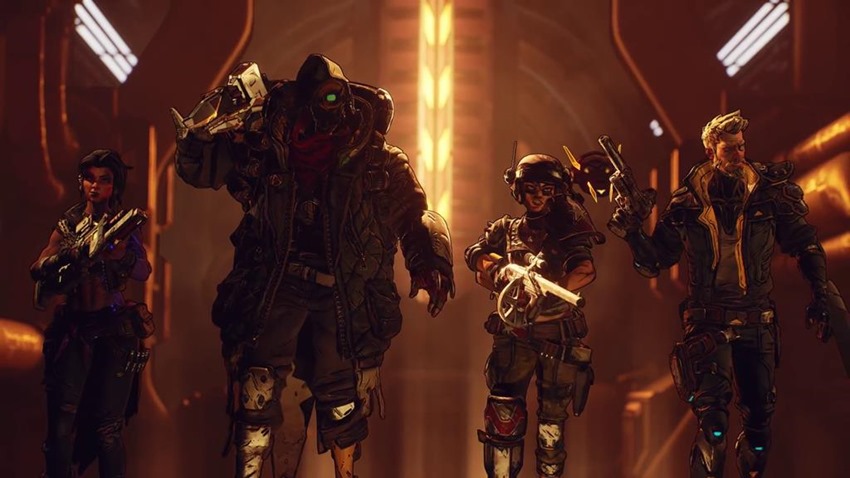 In addition to the usual extra content extra dollar that'll continue the tradition of four new story campaigns, Gearbox outlined at PAX West (Cheers GamesRadar) how the year ahead will also include a Halloween-themed event, new enemies, a new map and new game modes. That'll be rolled out over the months to come on top of the Proving Grounds and Circle of Slaughter modes, while the aforementioned new game modes will comprise of True Vault Hunter Mode, Guardian Rank, and Mayhem Mode.
True Vault Hunter mode should sound familiar to anyone who has played through the previous games multiple times, as that scenario dials up the difficulty and throws more badasses at players as they repeat the campaign in pursuit of more XP and even rarer weapons. Guardian Rank will be the Badass Rank of incremental upgrades to your stats from Borderlands 2, albeit improved for the modern age.
As for Mayhem Mode, that'll allow you to throw modifiers at the main campaign that will probably result in you ending up deader than usual, but survive and you'll gain some decent loot in the process. Gearbox says that the Bloody Harvest Halloween event will add a few extra rewards to your arsenal once you wax it, while the Maliwan Takedown update is more Borderlands and more loot.
The first of the four scheduled DLC story campaigns will be active near the end of the year. It's safe to say that come September, there's going to be a LOT of Borderlands to dip into, especially if Gearbox keeps the game world alive beyond these initial plans. Man, I hope one of those DLC campaigns reveals the origin of Deadstomp, his sick-ass space Australia spacesuit and how he learnt to soar majestically through the air before delivering a butt-stomp.
Last Updated: September 2, 2019