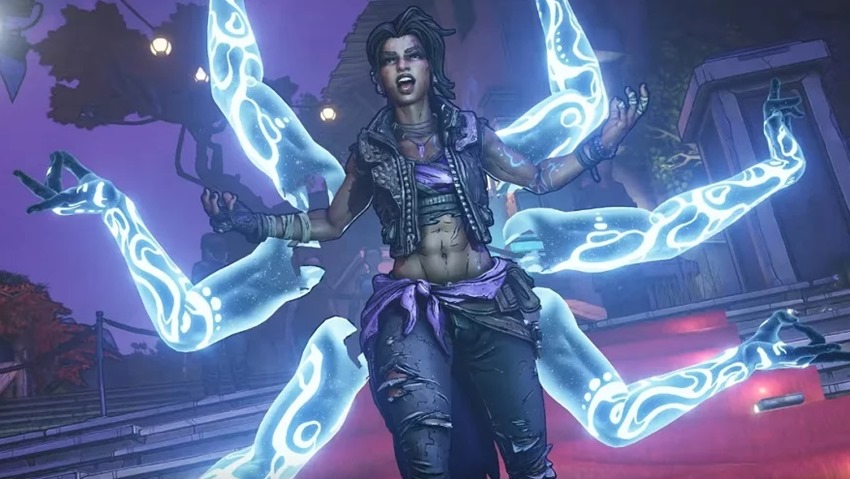 "There can only be six Sirens at any given point in time, and I already know of three of them."
That's the off-handed quote that Handsome Jack made way back in a side mission during the opening hours of Borderlands 2, as players tripped over some of his audio logs while incinerating bandits. The charming CEO of Hyperion knew plenty of details as to why Sirens were so important after he opened the vault of knowledge on Elpis, with the two core games, DLC and Pre-Sequel revealing the identities of the active Sirens within that universe:
Lillith, Maya, Angel, and the formerly alive leader of the Crimson Lance, Commandant Steele. Borderlands 3 adds two more names to the list that finally rounds out the Universe's vault key-charging powerhouses: An influencer who has gone mad with power in the form of Tyreen Calypso and a new playable character whose power creates the upper hands in any brawl, Amara.
So with that bit of fluff done, here's a look at how she handles in her own solo spotlight trailer!
I've normally always gravitated towards Sirens in my first playthrough of any Borderlands game, due to their action skill always providing a useful advantage within the tough opening hours of those games. Lillith could originally phasewalk out of danger and reappear with an explosive entrance, while Maya's ability to Phaselock enemies meant that players could keep dangerous foes at bay while also receiving boosts to their core skills.
Amara though? She's the most rough 'n tumble Siren to date thanks to her ability to win any arms race: Six astral ass-punching appendages that allow her to deliver grand slams and phase-grasp enemies with gusto. I've been leaning towards a Moz build ahead of Borderlands 3's release due to the fact that her skill tree makes her a natural with my favourite weapons manufacturer Vladof, but after seeing Amara in action?
I think I might just go for the hat trick and start some mayhem with Amara instead when the threequel lands on September 13.
Last Updated: August 7, 2019