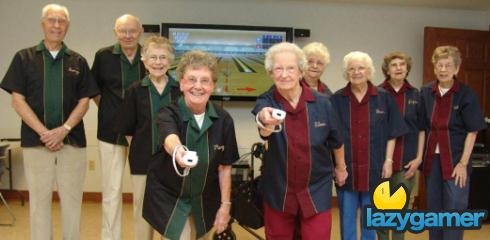 You know how it is, you get home from actually working for a living, boot up the 360 or PS3 and try to unwind to MW2 or your gaming drug of choice.
Within 10 minutes you have some 12 year old brat screaming how he owned your ass grandpa and that he wants to stick something somewhere that isn't pleasant to talk about in polite society.
Well here is the other end of the spectrum with Jack Davis possibly being the number one Wii Sports Bowling player in the world with a record of 40 perfect games (300 points).
Jack started bowling towards the end of 2007 when his retirement home bought a Nintendo Wii and hasn't looked back since. At 86 he is also in the running for being the oldest dedicated gamer in the world with the local Nintendo Wii registering over 4300 games since he began playing.
Which does mean he only gets a perfect score every 0.93 games but it's a nice story anyway isn't it.
Source: TheWiire
Last Updated: January 13, 2010