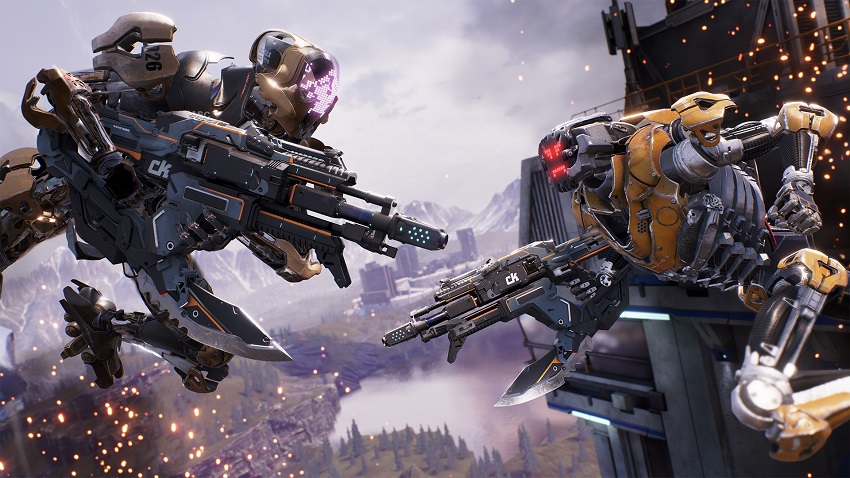 Boss Key Productions staff, led by the Gears of War veteran Cliff Bleszinski, had a rough start to their careers. Their debut title Lawbreakers has failed to sustain a healthy audience, despite its somewhat exciting spin on first-person shooter movement and team-based action. It's a space that is all but dominated by the likes of Overwatch, and games like Fortnite and PUBG don't help. And even if the studio held out longer than most might have, they're finally moving on to greener pastures.
Boss Key Productions isn't dead. Not even close. But they're slowly ramping down production on any new content for Lawbreakers. At least that's what the studio's April Update seems to suggest, with the indication that the team will support the game in its current state but not progress on it anymore. That would make sense, given that the game has only seen nine players in the last 24 hours, and never managed to break more than 8000 concurrent players. For a multiplayer game, that's pretty woeful.
"The fact is LawBreakers failed to find enough of an audience to generate the funds necessary to keep it sustained in the manner we had originally planned for and anticipated.  And while a pivot to free-to-play may seem like the easiest change to make, a change of this magnitude takes publishing planning and resources to do it."
Nexon, the publishers of Lawbreakers, confirmed as much last year during their own earnings call. The company stated then it had no plans to incur further losses on the title, which might suggest cut funding. It makes sense then for Boss Key to focus on something new, but also not spend time trying to turn Lawbreakers into something else. Boss Key originally envisioned it as free-to-play, and it seems it'll take more money to get it there. Money Boss Key perhaps doesn't want to squander.
It's always a pity to see a new studio struggle, and especially so for a game that was pretty decent. If Boss Key is free to experiment now, who knows what their future might hold? Hopefully, it's just not another disappointment.
Last Updated: April 6, 2018