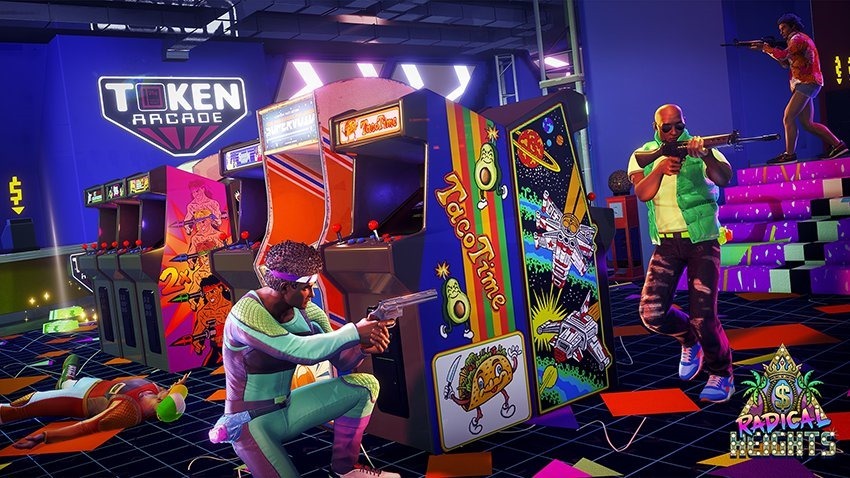 Radical Heights, the newest Battle Royale on the block, launched last week during a fortuitous outage Fortnite outage. It saw the 1980's themed newcomer reach player numbers that developer Boss Key Studios previous game, Lawbreakers, could only dream of. With Fortnite back, Radical Heights has returned to decent, but more sobering player numbers.
Radical Heights developer Boss Key's boss, former Epic Games developer and director Cliff Bleszinski took to Twitter to fire off a few unhappy words at his former employee over their HR practices.
"Hey @epicgames, could you please stop trying to hire away my team?" Bleszinski said late on Twitter on Friday (via Ars Technica). "We just launched @Radical_Heights on #UE4 and are really happy with how it's going."

"There's room at this genre for more than a few games SMH," he said shortly afterwards.
The insinuation of course, is that Epic games is actively head-hunting Boss Key staff members, pulling them away from Radical Heights to work on Fortnite. Of course, it's a dance that's happened before. In December, Boss Key co-founder and fellow Epic Games alumnus Arjan Brussee left the company he created to return to his former employers. Brussee – who was also a co-founder of Guerilla Games – left Boss Key to work on "exciting secret project" for Epic Games.
Bleszinski said then of Brussee: "He is not only a brilliant person but also a dear friend and I wish him well in his future endeavors. Onward and upward – still makin' games here!"
There's no mention of Brusee in this new allegation, or if Epic is poaching even more of Boss Key's talent. Bleszinski has always been outspoken, but he's becoming an even more divisive figure in the industry – with some even saying they skipped out on Lawbreakers just because Bleszinski was involved.
Last Updated: April 16, 2018