This past weekend the top SA CS:GO and Dota 2 teams entered the first stage of the World Electronic Sports South and East Africa Qualifier. This now secures them the spot at the second stage in Dubai where they will enter a LAN Qualifier against some of the best African and Middle Eastern teams in the world.
The online qualifiers came and went pretty quickly as the CS:GO was covered by local broadcasters nAvTV, where Dota 2 was taken by Starladder. The following teams will be attending based on their results this past weekend.
Counter-Strike: Global Offesnive
Bravado Gaming
CarboN eSports
These are currently the top two teams in the country, and have been for the past several months. Each competition the skill gap closes, but Bravado Gaming continue to dominate the competitive CS:GO scene in South Africa offering composed victories in almost every competitive matchup, barring CarboN's win at the Vodacom Gamer's Fest. There may be an unfortunate clash for either team as the ESEA Season 1 Pro League South African qualifiers are also underway, and if either of these two teams win, they will have to forfeit their spot at WESG. This would mean the third placed team will get their shot at going to Dubai, and what was originally thought to be Aperture Gaming, will now either go to Damage Control or Flipsid3 Tactics South Africa. White Rabbit Gaming pulled a fast one on Aperture Gaming who lost in their first best of one qualifier on Sunday night. An upset which will ring for year's as Aperture Gaming edge closer and closer to the top two.

CarboN eSports vs. Bravado Gaming at the ESWC South African CS:GO Qualifiers.
Dota 2
Bravado Gaming
White Rabbit Gaming
Similarly to the CS:GO, these two teams have been neck and neck for the entirety of the Dota 2 competitive year. Bravado Gaming have long held the torch in South African Dota 2, already with one international LAN under their belt. In 2014 the Bravado Dota 2 team attended the MSI Beat IT, a global tournament where they attained an admirable result. White Rabbit Gaming have been closing the gap on Bravado Gaming in the past few months, but the boys in blue always seem to have what it takes to secure a victory over their biggest rivals. Both teams will now attend the WESG qualifiers in Dubai, and there's a very large chance that either one will attend the Grand Finals in China later this year.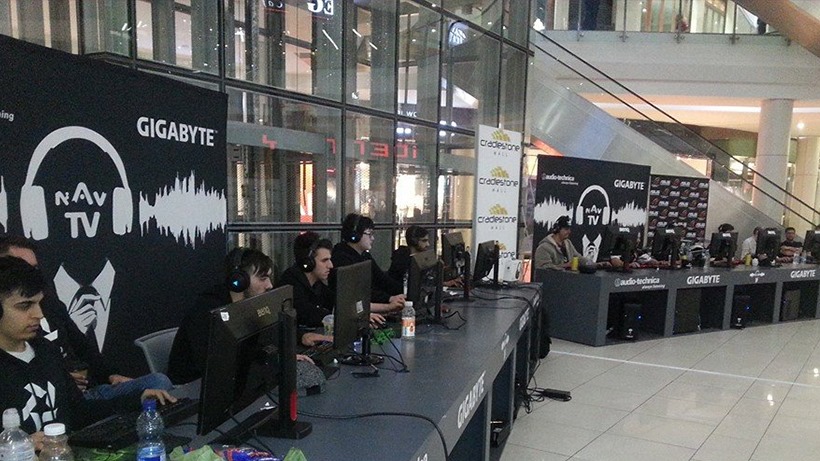 Bravado Gaming vs. White Rabbit Gaming at the nAvTV Dota 2 Mall Experience Grand Finals.
The teams will be leaving within the next week with the LAN Qualifiers kicking off on the 26th of August. Best of luck to all four teams.
Last Updated: August 16, 2016