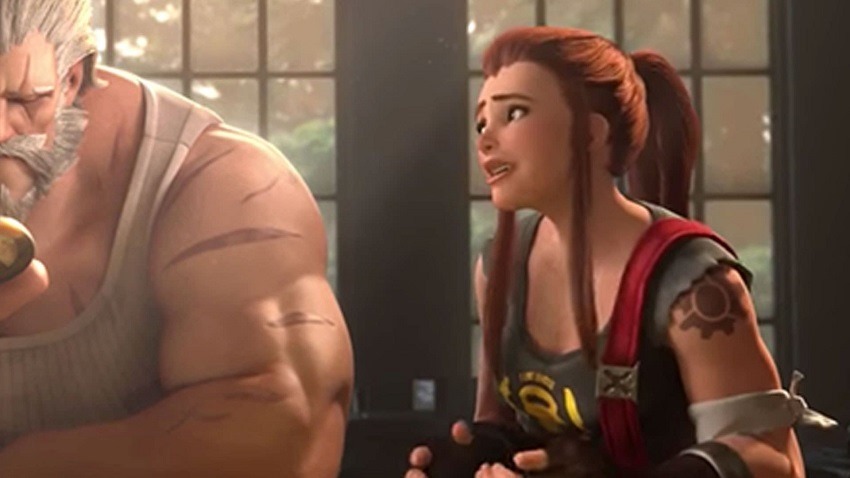 Brigitte is combining two roles in Overwatch that teams sometimes find themselves without, and so far she has been a hit on the PTR servers. Like any new element in a complex formula, Blizzard has had to tinker with their new tank/support in various ways since her testing began, but they feel that she's finally ready for the big leagues. Brigitte is coming to Overwatch's public servers next week, with just a few core changes to some of her abilities.
The changes are logged in full by Blizzard here, but if you've encountered a Brigitte online then they're likely not going to surprise you.The biggest change is to an exploit that players found with Brigitte's jumps, which could allow users to get some great distance and height with a combination of moves. This is why the PTR exists, but it's likely that Blizzard will be keeping an eye on Brigitte as even more players start messing around with her.
If you're particularly keen to see some of the artistic processes that goes into creating new Heroes, Blizzard Concept Artist Ben Zhang explains in a video just how the team mixed inspirations from Brigitte's father and Reinhardt into one character. With Brigitte being a caretaker for Reinhardt in the lore, the team wanted to show off her love for both men in her design. It makes up a big part of her backstory too, which is typically great as is standard with Blizzard.
Are you excited to start tinkering with Brigette in public servers?
Last Updated: March 16, 2018