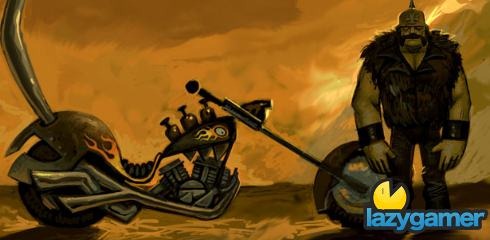 When I think of censorship I think of evil regimes dictating their idiotic policies to a mass of ignorant followers, so in other words I don't like it.
However Brutal Legend has added the ability to self censor itself which is great news for gaming parents everywhere.
Instead of a standard menu interface to decide on whether to censor naughty words and blood an guts the settings are actually in game with Eddie interacting with another character.
For example in the beginning Eddie notices a fellow musician crawling around and yells at him
"I don't know how many times I've told you not to crawl around up there! I don't know what the F….."
At this point an option box pops up asking whether you want to hear the naughty words or not and then continues on with the appropriate selection. The same sort of thing happens for the violence setting which is just cool.
Being able to turn off the gore and bad language is not new, though it should be standard in all games, however making the setting a part of your game is pretty unique.
Source: Joystiq
Last Updated: September 8, 2009