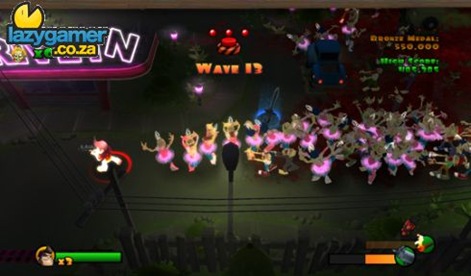 One of the more entertaining games on the PSN is Burn Zombie Burn where you are tasked with running around and setting Zombies on fire… pretty simple yet highly effective.
Well the developers (DoubleSix) of this hit title have just announced that they have passed their internal target for the game of 70 000 downloads and at the same time have asked for more transparency when it comes to sales via digital channels.
The problem is that when a developer decides to go the digital route they have no benchmarks to set themselves against, drawing up financial goals when you don't know what the average purchase rate for a decent title is makes it incredibly difficult to justify the market.
What they are asking for and what I would also love to see is an independent chart of online only sales along with audited figures and prices. This can only help the industry in the long run so hopefully the three juggernauts are open to the idea and will help out?
Last Updated: July 31, 2009