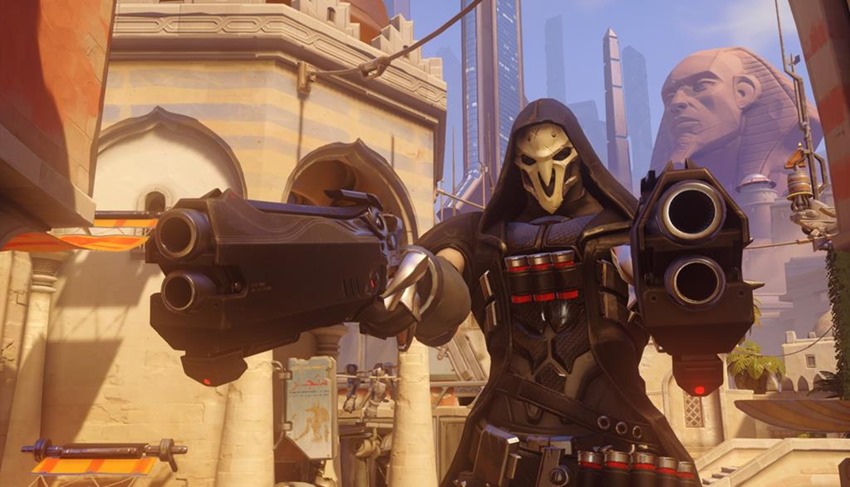 Props may be the greatest bane of any cosplayer. I mean sure, you can spend weeks sewing dye-sub fabrics together to create your look, but building the right prop to help accentuate a suit can be a pain in the neck. Sometimes you can get away with this by slightly modifying existing kit on the market, like cheap plastic swords or stealing the frisbee from the spotty little bastard next door for your Tron cosplay.
Other times, you're going to need to use more advanced methods to create something that simply doesn't exist. Take the guns from Overwatch for example. In typical Blizzard fashion, they're oversized, chunky and nothing available in the world today can properly emulate them. Outside of the crafters who make 3D-printed versions or a few carpenters who can literally carve one out for you, a low-cost alternative of the iconic weapons simply don't exist.
Until now that is, because one of the more popular characters of Overwatch is getting some Nerf love. Take a gander below, at the Reaper guns that NERF is rolling out: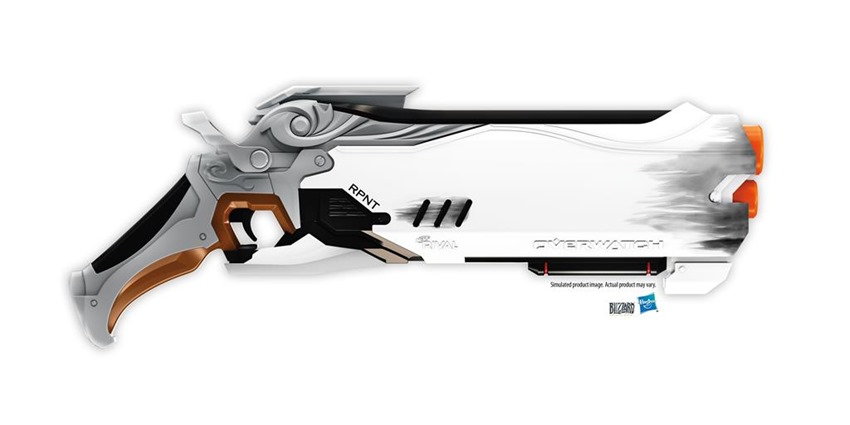 "Designed in the style of Reaper's signature accessory in Overwatch, the blaster is not only true to the game, but also a fully functional NERF toy," NERF said in a press release via Business Wire.
The Wight Reaper Blaster is the first in the series developed in a collaboration between Blizzard Entertainment and the NERF Rival brand to bring the iconic Overwatch accessories to life. Fans of the team-based action game will enjoy custom NERF RIVAL rounds with the Overwatch logo that are specifically colored for each blaster.
The blaster will hold eight NERF RIVAL rounds, which it can propel at up to 90 feet per second. It will be equipped with a spring-action mechanism, a ready indicator, and a safety lock.
Oh my yes. BUY BUY BUY! Honestly, that's a fantastic pick up and go cosplay accessory right there, and hopefully the first of many. I've got a love of note for Overwatch's weapons, and a NERF partnership seems like a match made in heaven for these brands. Give me a Soldier 76 gun, Widowmaker's sniper rifle and McCree's signature revolver and I'll be in heaven.
Reaper's sawn-off foam blaster will arrive some time in 2019, with no price attached to it…yet. NERF this.
Last Updated: July 23, 2018