Next week, Wizards of the Coast will release the latest in their series acclaimed digital versions of their popular trading card game, Magic the Gathering. In a bit of cross-promotion, they'll be offering real-life cards to those who buy duels of the Planeswalkers 2013.
All you have to do, once you got your digital copy of the game, is run it – or got o the "extras" tab and you'll be presented with a printable voucher. Take that voucher to your nearest Wizard's Play Network affiliated retailer – and they'll give you a nifty booster pack, based on which version of the game you bought.
PlayStation 3 owners will get this booster: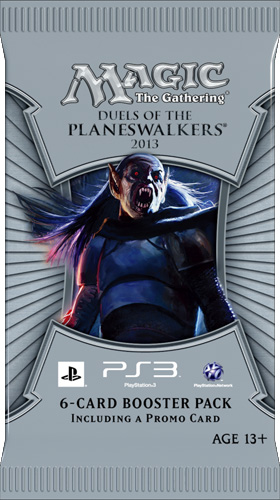 XBOX 360 gamers will get this one: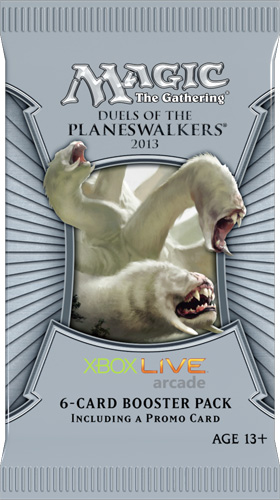 And people who opt to play it PCs (via Steam) or on their iPads will get this one: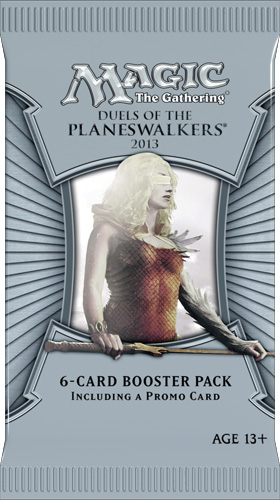 Each booster will contain 5 random cards – as well as one mythic rare, tied to the version of the game purchased.
PlayStation 3 players get Vampire Nocturnis, Xbox gamers get the primordial Hydra, while the rest get themselves Serra Avatar. You have until December to redeem your voucher.
We've contacted the local Magic the Gathering suppler – and they've confirmed that we'll be eligible for this promotion – so have a chat with your favourite MtG retailer to make sure they're in on the deal.  If you're interested in starting playing Magic, a lapsed player or already playing the paper game, there's no better reason to try the digital game than FREE STUFF.
Duels of the Planeswalkers 2013 releases on June 20, and will be available on Pc (via Steam), iTunes, PlayStation Network and Xbox Live arcade. 
Last Updated: June 15, 2012