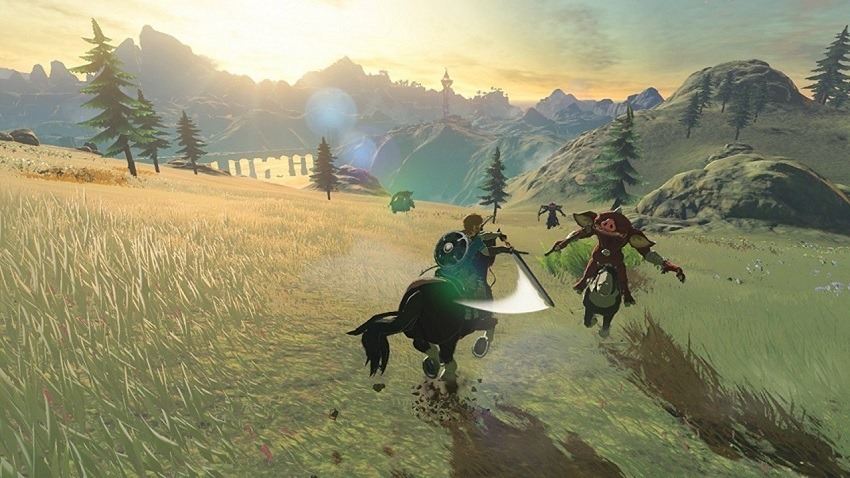 If there's one thing I appreciate most from games it's giving me a portal to listen to some incredible soundtracks. I've never sought out orchestral scores on my own, but I've often found myself diving deep into them after playing titles with notably great ones. Journey is a mainstay on my playlist, as are the soft melodies from Shadow of the Colossus or the roaring swells from Fallout 3. Live orchestral performances for games can't be beat either, but they're pretty hard to come by. And especially hard locally, save for a special event taking place next month.
The Free State Symphony Orchestra is putting together a massive show on September 8th at the Kopanong Auditorium, featuring a full orchestra playing seminal tracks from a variety of games and genres. They promise performances of famous tunes from The Legend of Zelda, Fallout, Civilization and Super Mario amongst a host of others, which should give you more than a handful of teary memories. The performance is going to also feature renowned American cellist, Caleb Vaughn-Jones, who has performed on soundtracks for Civilization V and VI among others.
The performance is a passion project by some members of the orchestra, and has been in planning for some time. It's rare to see an event that hosts together mixes from multiple games, and rarer still that it's not a premium event taking place overseas. You can purchase tickets for the show from Computicket, for as little as R80. I've never felt jealous for not living in the Free State, but I do right now.
I had the privilege of attending a similar orchestral show earlier this year, with the Final Fantasy XIV Orchestra performing in the Dolby Theater in Los Angeles shortly after E3. Even without any frame of reference for the music and moments performed, it blew me away. There's nothing quite like hearing a full-piece orchestra perform, and it's seriously something I'd recommended to anyone who can make it.
If you're in the area and want a great evening filled with nostalgic melodies, I wouldn't delay on grabbing some tickets. They'll likely sell out fast.
Last Updated: August 31, 2018