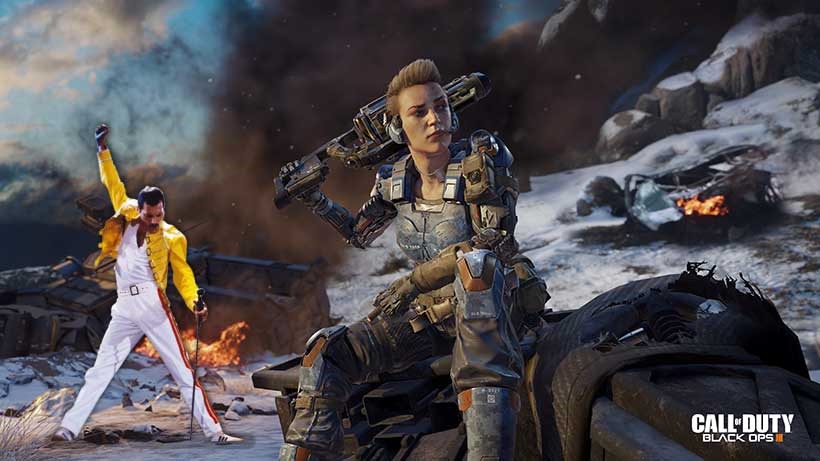 Call of Duty may have its critics, but it also plenty of fans. Millions of them in fact, as publisher Activision is claiming that their annual iteration of their shoot first, shoot later again franchise is the best-selling game worldwide. According to Activision and freshly released NPD data, Call of Duty Black Ops 3 now brings franchise sales in total to over 250 million units across the globe.
Which is…well, huge. And that's not even counting digital sales, as the NPD only tracks physical sales. Treyarch's turn behind the franchise wheel was a massive success, and helped make Call of Duty the best-selling game in North America for the seventh year in a row. It's also the second concurrent year for Call of Duty to be a best-seller internationally, as Call of Duty: Advanced Warfare received the same honours for 2014.
"This achievement is thanks to the amazing experiences created by all of our development teams, and would not be possible without the incredible passion from the Call of Duty community," president and general manager of the Call of Duty franchise Rob Kostich said in a statement via GameSpot.

We congratulate Treyarch on creating an incredibly engaging and an enormously fun game with Black Ops III and look forward to what's to come in 2016.
Not bad then. This year's Call of Duty was always going to be a winner. Treyarch is easily the fan favourite of the trinity of developers attached to the franchise, with the Black Ops series commanding some impressive sales overall. It also helped that Black Ops 3 was a seriously good game, with Gavin saying that:
In the end it is still Call of Duty and if you aren't a fan of the run and gun mechanic then you are probably not going to be a big fan. However if you've ever enjoyed any Call of Duty game since World at War you are going to love this. Easily the best multiplayer I've experienced in years along with a strikingly unique single player campaign plus a bucket load of extras and a massive community to enjoy it with.
With numbers like that behind it, it also means that the Call of Duty franchise isn't exactly ready to throw in the towel just yet.
Last Updated: January 15, 2016