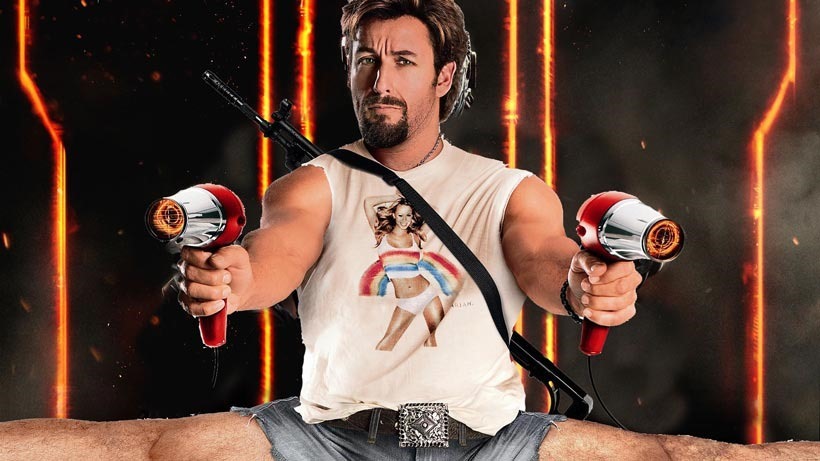 Say what you like about Activision's big annual holiday release, but Call of Duty is a consistently good-lookin' , with the best damn fish AI around. If you're into fish that is. Not that there's anything wrong with that. …ANYWAY! The signature look of the Call of Duty franchise has always been in the 60 frames per second ballpark. You've got your usual single-player action, what with all the explosions and Kevin Spaceys, running at a silky-smooth rate.
And that makes a difference. A big difference. Bigger than all those 1080 peas, to me at least. But if you've been hesitant to upgrade your console, here's some bad news for you: Call of Duty: Black Ops 3 won't be hitting that frame-rate this year on the older generation.
According to Beenox and Mercenary Technology, Call of Duty: Black Ops 3 will hit 30 frames per second instead on PlayStation 3 and Xbox 360. "I'd say that we tried to hit that target [60fps]," Beenox creative director Thomas Wilson said to Develop.
It becomes harder when you're working on current gen platforms. We're basically looking more at something like 30fps. But still, the experience is very enjoyable, otherwise it's not Call of Duty.
He's got a point. Technically, is is still Call of Duty. But it's just hard to imagine the game without that signature frame-rate. Especially when Advanced Warfare and Ghosts hit comparable speeds on the older consoles. Is this the final hurrah for Call of Duty on the Xbox 360 and PlayStation 3? Probably not, as Wilson thinks that releasing the franchise on old-gen is "totally still viable".
"What we do is we basically, step by step, reduce the polycounts on each asset, reduce the amount of memory that each effects will take, and then eventually we make sure that we maintain that core experience intact," Wilson said.

The challenge really is to make that fit in memory, make sure that the experience is good and that you have a great frame rate. So there's always a big challenge in doing that because of course the main developer will try to make the most kick-ass new-gen game possible.

We don't want them to think about constraints, we want them to go out there and have fun.
There's still a massive fan-base for Call of Duty on old-gen, more than happy to stick to their console and get their fix of Call of Duty. Even if that version of the game, happens to only be a multiplayer and zombies instalment this year.
Last Updated: October 22, 2015