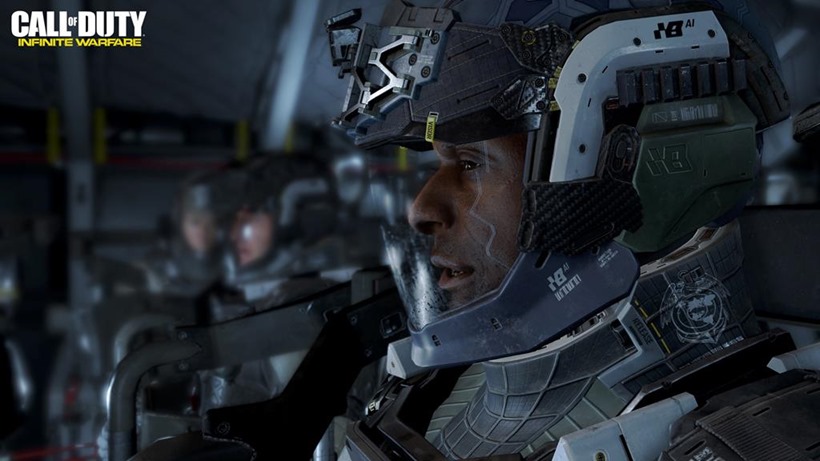 It's not enough to just be able to move forward backwards and have jackhammer-like speed when toggling the crouch button over the face of a recently murdered person in an online shooter. Players want to be able to do more than that. Jump higher! Move faster! Break the laws of gravity and live a life on the run as the gravity police chase you down for your third offense of breaking  Newtonian rule!
For the last couple of years, game have been doing just that. Crysis made the idea popular in 2007, with the previous two Call of Duty games offering a combination of extra and traditional movement in any given level. When Activision first announced Call of Duty: Infinite Warfare, the company promised that the multiplayer portion of the game would have an "evolution of Call of Duty's movement system."
American video game chain GameStop has also listed a return of the "popular chain-based movement system" from Black Ops 3, although developer Infinity Ward is keeping mum on specifics. But in one tweet to CharlieIntel at least, Infinity Ward did mention some consistency between Call of Duties:
@CODINT3L If you've played #BlackOps3 before, our take on the chain-based fluid movement system will feel natural to you. #InfiniteWarfare

— Infinity Ward (@InfinityWard) May 13, 2016
Not surprising. Quick jumps, boosts and wall-running are all part of the Call of Duty package amongst the trio of developers who handle production on each annual installation. But with Infinite Warfare being set in space, you've got to imagine that there'll be a few other options available so that players can deal with zero gravity, added space and the crushing realisation that we'll be forever trapped in our cluster of galaxies as dark matter speeds up the expansion of the universe and moves other galactic pockets further away from us.
Call of Duty: Infinite Warfare goes where no teabagger has gone before when it prepares for launch on November 4 on Xbox One, PS4 and PC.
Last Updated: May 16, 2016