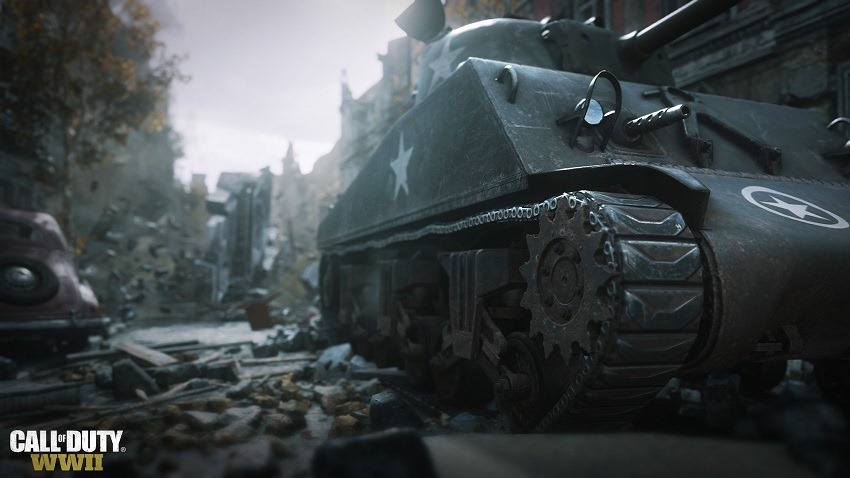 Call of Duty WWII is taking the fight back to the Nazis (although they didn't have to go that far back in time to do that anymore), and it's looking like the return to roots shake-up that the series was in dire need of. The open beta on consoles last month allowed players to get a taste of War mode – a new shifting objective match type that constantly alters the pace of the action, while also taking place in iconic battles. The mode is easily the best part of the new multiplayer roster, and PC players will be able to get their hands on it later this month.
The PC beta for Call of Duty WWII was slightly delayed in comparison to the console version, but you'll be happy to know that it's out in just two weeks time. The beta will run from September 29 to October 2, giving you a full weekend and a bit to try the limited modes Sledgehammer Games are opening up for now. It will give you a good sense of the feel of the game though, as well as a trail of the four class types you're now able to choose from.
Modes should be the same, so expect standard Team Deathmatch, Domination and the new War Mode to pop up with just one or two maps each. You'll also need to make sure your PC is up to the task, with Sledgehammer revealing the minimum specs required to get your boots on the ground.
OS: Windows 7 64-Bit or later
CPU: Intel® Core™ i3 3225 or equivalent
RAM: 8 GB RAM
HDD: 25 GB HD space
Video: NVIDIA® GeForce® GTX 660 @ 2 GB / AMD Radeon™ HD 7850 @ 2GB or better
DirectX: Version 11.0 compatible video card or equivalent
Network: Broadband Internet connection
Sound Card: DirectX Compatible
A pre-load will be up just before the beta launches, but Sledgehammer hasn't yet detailed exactly when that will happen. Still, if you've been itching to give this WWII revival a go, here's your shot before the November launch.
Last Updated: September 15, 2017