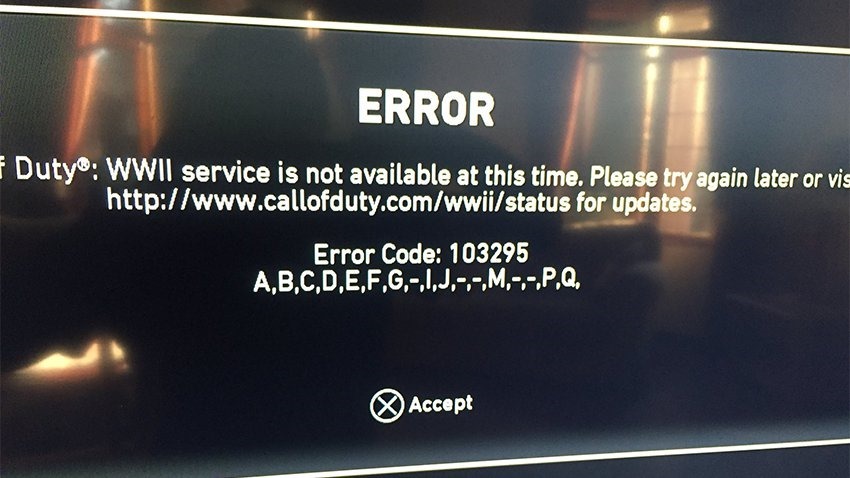 Call of Duty: WWII is a damned good game. We quite liked it, even if we're not especially enthused about the game's microtransactions. Here's what we said in our review:
"Call of Duty: WWII is a great entry into the long-running series. Sledgehammer has done a fantastic job in creating a Call of Duty that will appeal to contemporary fans and those fans who might have favourable memories of earlier games in the series. It often walks a fine line between thoughtful representation of World War II and typical Call of Duty flamboyance, but it's a line that Sledgehammer walks with confidence. The result is a Call of Duty that feels assured of what it's trying to accomplish, and what it accomplishes is riveting, entertaining and at times hard-hitting."
However, as we said in the review, were worried about the multiplayer – especially not having played it in a live scenario.
"Of course, optimism about something implies a certain amount of unknown, and therein lies my major concern with the Multiplayer I was exposed to at the review event. … There is no telling whether my experience will translate into a real-world experience once the game launches. As terrific as this year's Multiplayer offering is, the fact of this controlled environment leaves me with some minor reservations."
Right now, the multiplayer experience is lacking somewhat. Mostly because the game's servers have apparently imploded. It's now hours since launch, and many are unable to login to the game's multiplayer at all. We tried this morning, only to be greeted with an error screen.
Of course, Activision is aware of the problem, and is working on a solution.
We are aware of connectivity issues with WWII and are working on a solution now, we appreciate your patience.

— Activision Support (@ATVIAssist) November 3, 2017
Time to play that single player campaign then.
Last Updated: November 3, 2017