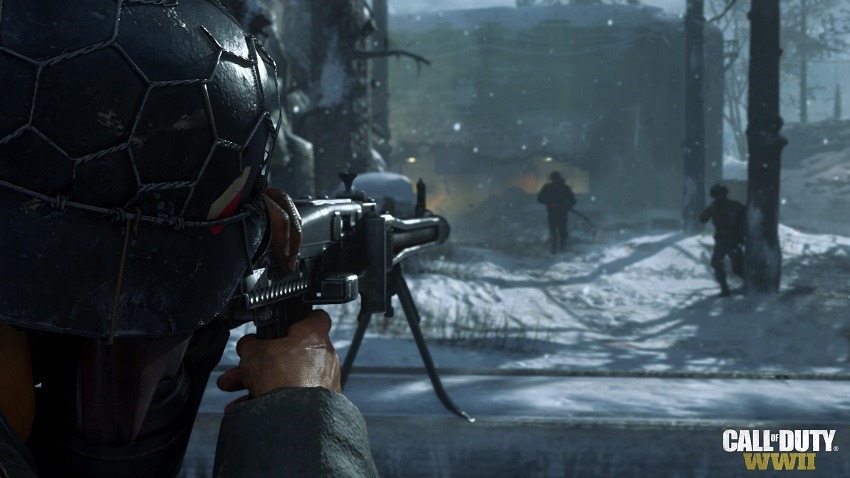 Call of Duty: WWII is taking things back to the roots of the series, no matter how many times you try to shake "boots on the ground" out of your ears. Multiplayer fanatics got a small taste of the drastically reduced speed and parkour heavy online modes last month (on console at least), but that's not what we're here for today. Today is all about what Sledgehammer Games did best the last time around too: the campaign. And if this new trailer is a tone piece, then things are going to get really hard to watch.
And rightfully so. World War II wasn't a frolic in the flowers, sending countless young soldiers to an early grave to fight for much older mean in tall buildings. Call of Duty: WWII kicks off during the worst of the worst of these battles too, plunging you deep into D-Day on the beaches of Normandy and only accelerating you through the campaign into Germany. you'll follow a tight platoon of soldiers that start questioning their ideologies and orders along the way, while also bearing witness to the worst atrocities the war had.
Jewish prisoners of war? Yeah, that's probably one of the worst places to have found yourself in the dead of winter across the border.
Sledgehammer though are showing their pedigree here. Advanced Warfare had a fun, politically charged narrative that helped establish the third studio in the Call of Duty roundabout pretty quickly. With something less sci-fi and more history melodrama to chew through, they are seemingly taking the chance by the horns and not relenting. The game is launching soon too, and I can only hope the narrative is as emotionally charged as this small glimpse.
If you're still only in it for the multiplayer though, there's a PC version of the beta out later this month.
Last Updated: September 18, 2017