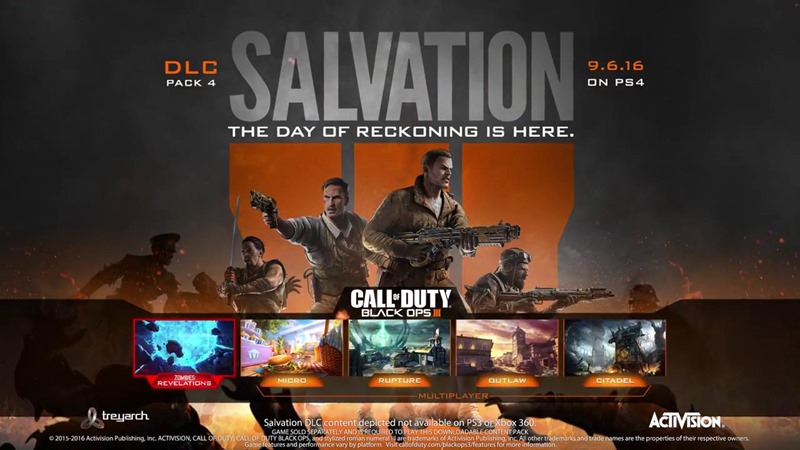 Can I get an amen? Yes I can! Testify! R2 million BMW here I come, suckas! Oh wait, wrong salvation. ANYWAY, back on track because I'm talking about the fourth and final bit of DLC for Call of Duty: Black Ops 3 before all eyes avert their gaze fully towards Call of Duty: Infinite Warfare. As usual, the final slice of DLC for Black Ops 3 follows the regular Call of Duty formula: Four maps and some zombies action.
Salvation will see the final episode of the Revelations adventure roll out, while the quartet of maps feature a re-imagining of Call of Duty: World at War's Outskirts. Here's the descriptive flavour text of all of them, via the obligatory press release:
Citadel
Once home to a powerful medieval army, this ancient castle now sits broken and abandoned. Tight corners force close-quarters engagements, while the moat and drawbridge allows for unique player movement opportunities in this mid-sized map. The last trespassers didn't make it out alive – maybe you'll have a better shot.
Micro
What's better than a BBQ on a hot summer day? A miniaturized war zone that takes place on a well-stocked family picnic table, that's what! Navigate this bite-size battlefield for a larger-than-life experience.
Outlaw
Gear up for a showdown in Outlaw; a western-style re-imagining of the fan favorite map Standoff from Call of Duty: Black Ops 2. This rough-and-tough medium-sized map brings classic engagements, flanking routes and strategic positions for long and medium ranged combat.
Rupture
The Call of Duty: World at War classic Outskirts is re-imagined as a high-tech facility, designed by a futuristic society desperate to repair the Earth's atmosphere.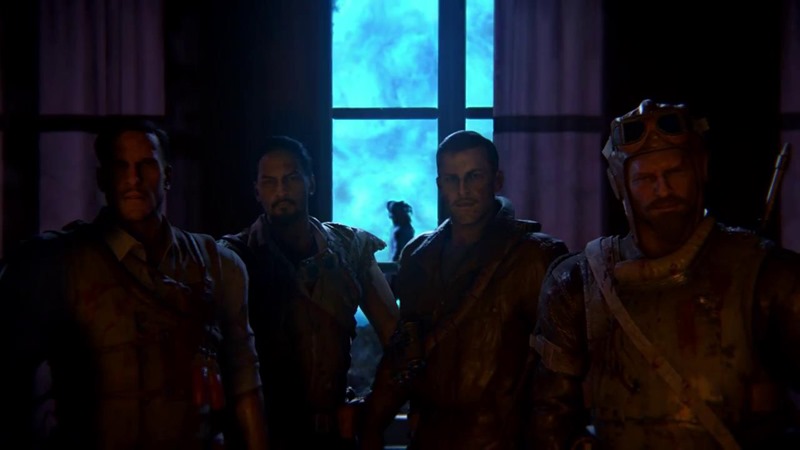 "In Revelations, we meet up with the Origins characters after they've taken an epic journey through space and time–all of their struggles lead to this very moment," a mystery voice in the press release wrote.
In this, the final chapter of the Zombies experience, Richtofen, Dempsey, Takeo, and Nikolai finally come face to face with the mysterious Doctor Monty in The House. Confronted by an ancient evil, our heroes must fight the zombie horde once more in the final battle to save their immortal souls.
Groovy. Salvation drops on September 6 for a full month of exclusivity on PS4, or you can earn it far sooner by sending me R10 which I will anoint for you in various oils and bless you with untold riches*.
*Untold riches may or may not be a completely massive lie.
Also, here's something to be stuck in your head all day.
Last Updated: August 26, 2016