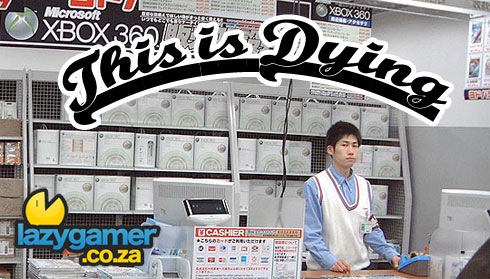 A Japanese videogame sales clerk has, via his personal blog, come forward to tell the world exactly what it knows already – The Xbox 360 is having a tough time in Japan.
Despite trying really, really hard, and securing timed RPG exclusivity in the region, Microsoft's gaijin machine has failed to capture the hearts of all but the "hardcore" Japanese gamer.
According to said faceless blogger (Besides, they all the look the same to me, amirite?) Microsoft had nary an interesting thing to show of at the recent TGS- "But all in all, there was nothing," he postulated "Sure, there is Forza 3, but that game has already been announced.
"This year, the big, eagerly anticipated titles are Final Fantasy XIII on the PS3, New Super Mario Bros. on the Wii and Zelda(Presumably Spirit Tracks on DS – if there's been announcement of a new Wii Zelda game then I've missed it), on the 360, there's not much of anything."
"It might be very hard to change the domestic trend," the retail jockey asserts. "I really feel that it's too late in Japan which seems to be bailing."
Not even the recent price cuts have been enough to get Japanese gamers to buy a 360; only 4000 units were sold in the week following the drop.
We've brought this up before, but let's try it again – Hey! Microsoft! Stop throwing money at people who don't care that you exist; How about a little bit of Xbox Live for us sub-Saharan Africans?
Source : Kotaku
Last Updated: October 14, 2009