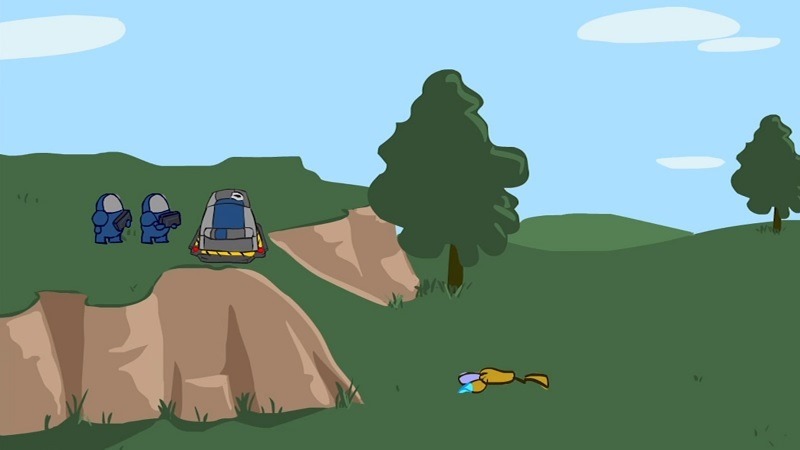 Over a year ago, Carbot Animations took to Indiegogo to find the funds to make their own StarCraft II mod. They smashed their base target ($98,935 raised over and above the $70,000 they initially wanted), and now, after many months of hard work, they're ready to release their creation to the world (via PC Gamer).
Carbot Animations in case you didn't know, is an excellent YouTube channel that parodies a whole lot of Blizzard's content. They've got entire seasons dedicated to taking the piss out of StarCraft, Heroes of the Storm, World of WarCraft, and more recently, Overwatch.
They've now taken that bright, adorable art style, and applied it to the space RTS. If you've watched any of their StarCrafts videos, you'll know exactly what to expect from their new mod. Here's its latest trailer:
Carbot Animations has been creating StarCrafts episodes for almost 3 years now! We love the Starcraft community and have been very lucky to have received such positive responses from our cartoons for the past 3 years! You guys are awesome! And so, after many requests and comments and begging, we are finally taking the cartoon style animation and reskinning it into the Starcraft 2 game!
Sadly, the StarCrafts Mod is not out just yet. It is due today at least (on October the 11th).
I can't pinpoint an exact launch time unfortunately, outside of "it will go live when you see the official StarCrafts Mod cinematic trailer released here on Youtube". That could be in the next five minutes (or ten hours) for all I know.
So basically, if you're excited to try out the StarCrafts mod, be sure to keep an eye on Carbot's YouTube channel. I know I will have my eyes firmly glued to it for the rest of the day – Alessandro and I are dying to give it a bash!
Last Updated: October 11, 2016