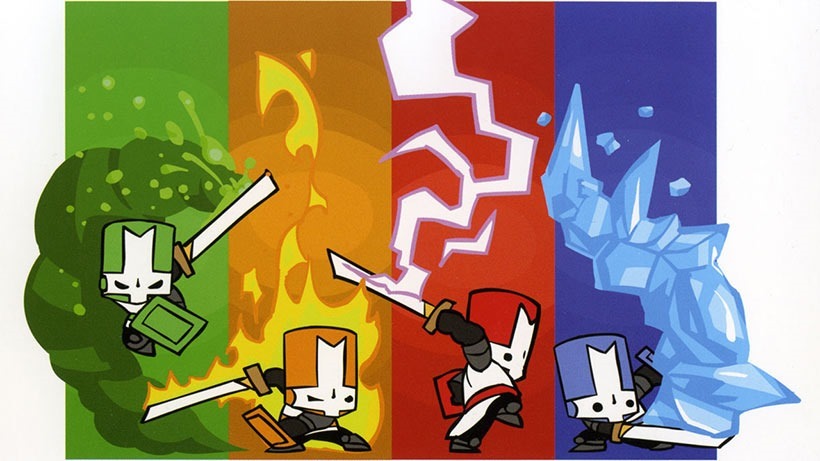 When it comes to games this generation, there are few things invoke my ire like unnecessary remasters and remakes. Now one of my favourite games from the last generation is getting one, and I'm ambivalent, perhaps even confused about its very existence. That game is The Behemoth's Castle Crashers, which is being remade for the Xbox One.
It's coming to North America later this week, with a roll out to other territories to follow – and has been given a loving remastering.
Here's what's new and improved:
New multiplayer mini-game called Back Off Barbarian
Five times larger texture sizes than the original!
Twice the framerate of the original! (60 frames per second)
Performance updates, gameplay tweaks
Online multiplayer performance updates
Ability to find games easier and quicker online
Here's what confuses me. The Xbox One is soon getting Xbox 360 compatibility, so the game could easily have been tuned to just work there. It's not exactly the most high fidelity game, so it's not like it needs to have super-sized textures and 60fps gameplay. The online multiplayer tweaks are nice though; anybody who remembers the original game's online issues would welcome them. Of course, The Behemoth has addressed that.
In the nearish future, Castle Crashers will be playable on Xbox One at some point with Xbox One Backwards Compatibility. Yes that's right, if you have the original Castle Crashers on Xbox 360 you can play it for free on your Xbox One once backwards compatibility launches broadly in Fall 2015 and the 360 title is released! Please note that the updates and advancements we've been making for CCR will not be in that version because it's the OG–original game.
It would be easy to write this off as a quick cash grab, save for one fact. It's free to owners of the original Xbox 360 game – at least for a while. If you download the game before September 20th and own the original game, it's yours for nought.
After that date, owners of the original who're also Xbox Live Gold members will have to cough up $5 for the remaster, while those who don't own it yet will have to shell out the full $15 asking price. The game is a ludicrous amount of puerile and silly fun, and worth its asking price…so I can't be too upset by a remaster that I won't have to pay for.
Last Updated: September 7, 2015