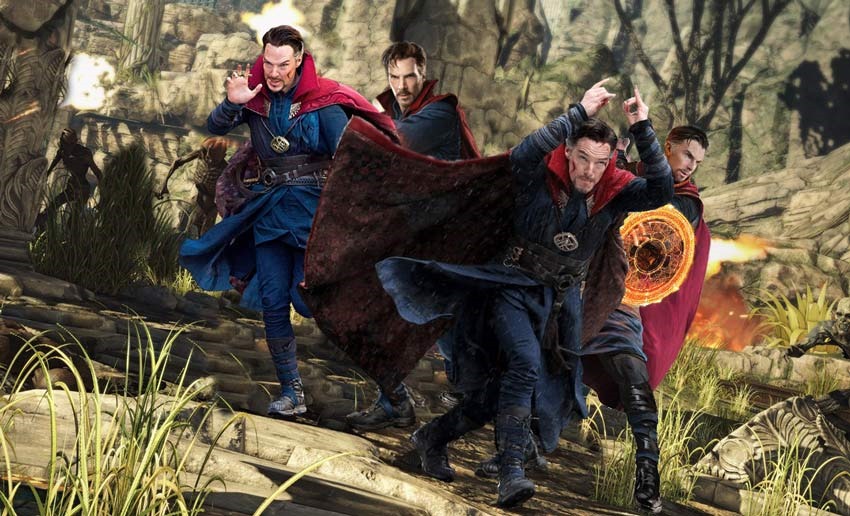 You know what August feels like? That scene from The Lord of the Rings: The Return of the King, when the forces of good assemble for a final stand against the forces of definitely less good at Isengard. The walls of Isengard are my wallet, the assembled hordes of Orks who look like they snorted an entire line of ground-up ugly trees are the games that lie in wait in the upcoming fourth quarter and Denethor running off a wall in a flaming heap of fur and flesh is probably my resolve. I think this is a weird analogy.
Anyway, August feels like the calm before the storm, but there is one game that I've been keen to give a bash: Strange Brigade. Essentially Left 4 Dead with a bally-ho attitude, the only way that Strange Brigade could be more British would be if the game included a Benedict Cumberbatch name generator below each character. Imagine having a squad of characters named Rumblesack Wafflesmack, Buckyball Clombyclomp and Bulbasaur Candlestick, it would be the best.
So what is Strange Brigade really about? See for yourself in the latest trailer for the game, which wraps up everything that you need to know about its particular set of skills:
Today's terrific new trailer gives newcomers to STRANGE BRIGADE all the info needed to become a fully-fledged hero. From the lowdown on the Brigade's supernatural powers to the veritable legion of mystical malefactors in their way, this video has got the lot!
Tally-ho chaps. Tally-ho to the max for some crumpets and chaos. Strange Brigade arrives on August 28 for PS4, Xbox One and PC. If you've got a few mates, it sounds like a solid way to spend a few evenings blasting the undead right in their stupid not-alive faces. Man, I love that the four players versus a veritable horde of the worst monsters ever with a swarm AI is back in fashion.
Last Updated: August 15, 2018